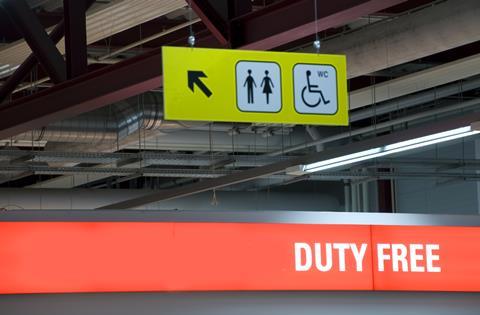 The booze cruise could be poised to make a comeback if the UK crashes out of the European Union after Chancellor Sajid Javid promised duty-free shopping for people travelling to and from Europe would be reinstated if the UK left without a deal (Financial Times £). The Treasury said a bottle of wine bought at London's Heathrow airport could be up to £2.23 cheaper than in the shops (Reuters).
British supermarkets say they cannot be blamed if there is a dearth of food after a no-deal Brexit. Retailers are growing angry about the uncertainty. They are frustrated with ministers' demands to stockpile food (The Independent).
Associated British Foods said in a trading update that growth in its retail and foods businesses continued to offset lower sales in the sugar divisions, where prices have been falling because of global oversupply (Financial Times £). Grocery revenues and adjusted profit for its grocery business are expected to be higher. Cold-infusion teas has boosted revenue at Twinings. Allied Bakeries increased prices, but the termination of its largest private label brad manufacturing contract with Tesco is expected to reduce volumes. It will shortly close its Cardiff bakery (The Times £).
Tobacco companies must heed the PPI scandal, says the Financial Times (£), noting that the industry does not have a good record when it comes to spotting early warning signs. The warning comes as US health regulators have warned of a sudden spike in cases of unexplained lung illnesses that appear to be linked to vaping. The Centers for Disease Control and Prevention said people should consider not using e-cigarette products while the investigation was ongoing.
The Food and Drug Administration has warned Juul over pitching its e-cigarettes as safer than traditional cigarettes without regulatory approval. Juul must provide a written statement within 15 working days describing corrective actions and a plan to maintain compliance with the law. It also raised concerns about the use of nicotine-salt e-liquids and the concentration of nicotine in Juul's products. Juul said it was reviewing the letters and would fully co-operate (Financial Times £), (BBC).
A new report on climate change by the Global Commission on Adaption, led by Microsoft founder Bill Gates, former UN secretary General Ban Ki-moon and World Bank chief executive Kristalina Georgieva, has concluded the world must invest $1.8tn by 2030 to prepare for the effects of global warming. Dry-land farming is among the areas it identifies for investment (Bloomberg).
Europe and Brazil are helping to fill China's 10m-tonne pork shortfall that has occurred because of culls to combat African swine fever. Chinese domestic pork prices have nearly doubled since July, creating demand for imports (Financial Times £).
The rules surrounding foreign bids have got tougher since Kraft bid for Cadbury 10 years ago but the UK government's attitude to such bids is shrouded in deeper uncertainty than it was in 2009 (Financial Times £).
Fears of a UK recession have subsided after the Office for National Statistics said the economy stabilised in July. The economy grew by 0.3%, beating economists' forecasts of 0.1% (The Times £). The British Chambers of Commerce said concerns remained (BBC).
Eddie Stobart said it had received a "preliminary expression of interest" from DBay Advisors about a possible takeover. The private equity firm that previously owned the trucking company is its third-biggest shareholder. It has until 7 October to make a firm offer or walk away (The Times £).
Amazon Europe received £241m in tax credits last year that it can deduct from future bills for its European business. It received the credits after it reported a pre-tax loss of €493m last year. Sales climbed 11.6% to €28bn (The Guardian).
Concerns about the safety of post-Brexit imports such as chlorinated chicken masks a bigger issue - the "hyper-intensive" American farming model, says (The Guardian). Prime minister Boris Johnson promised to work for a deal with the EU after Parliament blocked his Brexit strategy and then voted against giving him the general election he wanted (Bloomberg).
Jack Ma, chairman of Alibaba, and China's richest man, will step down from his role today at what is one of the world's biggest internet firms. Daniel Zhang, the firm's chief executive, will replace him as executive chairman (BBC), (Bloomberg).
US retailers are switching from China for sourcing thousands of goods to countries such as Vietnam, Cambodia and Thailand in a bid to combat President Donald Trump's trade tariffs (Financial Times £).