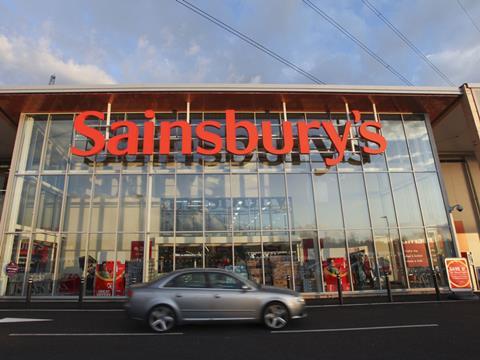 Sainsbury's first quarter results, which sparked a rally of supermarket shares, unsurprisingly get plenty of coverage this morning.
"Shoppers are beginning to buy more food at J Sainsbury after a long, hard period of decline," writes The Times (£), after CEO Mike Coupe identified a number of positive trading trends.
It is an improvement in trading at its large supermarkets that has encouraged the City, writes The Financial Times (£), quoting Coupe as saying "The little and often trend . . . has bottomed out in the last quarter."
The Telegraph notes retail analyst saying the industry was now "close to the bottom of the cycle", noting that the results suggest "the worst may be over" for the beleaguered industry.
Shoppers' average spend per visit had not declined for the first time in five years at Sainsbury's. The number of shoppers and the volume of goods sold in its stores had risen for the second quarter in a row. (The Guardian)
Elsewhere, Iceland boss Malcolm Walker says the Icelandic banks were "bloody lucky" to have sold out to management before the outbreak of a costly supermarket price war. Walker bemoaned a "perfect storm" for a 25% slump in annual earnings to £150 million excluding interest, tax and depreciation (The Times £).
The frozen food retailer, whose products are advertised by Peter Andre, suffers in the face of changing shopping habits, rise of the discounters, and supermarket price war. (The Telegraph)
A report from ratings agency Moody's has said Tesco, Sainsbury's and Morrisons 'can't afford more price cuts'. The report highlights pressure on grocery industry as it warns sales and profit margins will not improve for 12 to 18 months. (The Telegraph)
Fears that British manufacturing is sliding backwards have been confirmed by official figures showing that the industry shrank in April. Factory output contracted by 0.4 per cent in the month, the first decline since January, with the slowdown linked to the strong pound, which has made UK exports less competitive. (The Times £)