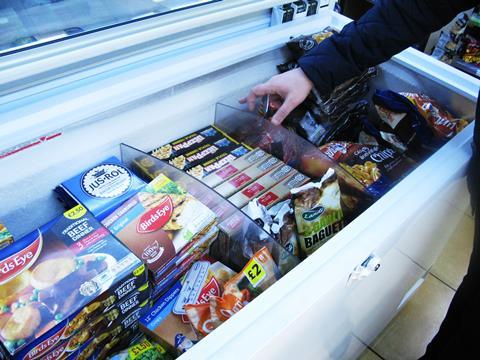 Sales of both freezers and frozen food have surged in the UK amid panic buying by Britons worried about the spread of coronavirus (The Guardian). Justin King, who is also a non-executive director at Marks & Spencer, said supermarkets - and other businesses in the sector - needed to prepare for the shortage of labour that could accompany any worsening of the COVID-19 epidemic (Sky News).
The Chancellor is set to hand a £5billion boost to British exports as businesses prepare for life outside the EU (The Daily Mail). The Chancellor is reportedly preparing a £5bn package of loans to encourage investment in UK exporters, with it hoped the money will encourage green growth and boost the defence industry (Sky News).
A washing powder factory in Warrington is likely to shut because consumers are using liquid and gel capsule detergents instead, Unilever has revealed (The BBC). The boss of Unilever says it will take a hit from the coronavirus crisis but the extent 'is not yet clear' (The Daily Mail).
Domino's UK has appointed a former drinks executive as chairman, filling the first of the three key executive positions that the pizza group has been recruiting for more than a year (The Financial Times £). Domino's Pizza has hired a former British army tank commander to strike a peace deal with warring franchisees (The Telegraph).
So-called "nolo" drinks have been tipped to be the UK's biggest trend for 2020, according to a report, driven by 18-24 year-olds drinking less alcohol or switching to no or low-alcohol substitutes. (The Guardian)
Sainsbury's embarked on a £52m advertising blitz last year to lure more shoppers to its stores after a mega-deal with Asda collapsed. (The Telegraph)
Relations between the food industry and Boris Johnson's government are already turning sour over his hardline stance on Brexit. Rather than delivering a bonfire of Brussels regulations, business leaders are reeling from a succession of government announcements that suggest trading will become increasingly difficult and costly without a new comprehensive trade deal. (The Financial Times £)
The new owner of Clarity, the soap maker that is one of Britain's oldest social enterprises, has been accused of failing to pay disabled staff members and of not ordering enough materials to make much-needed hand sanitiser. (The Times £)