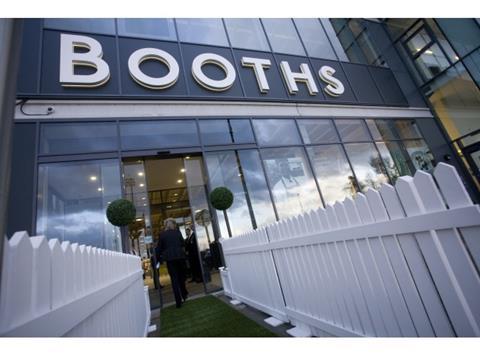 Amazon expanding its UK grocery delivery with the 'Waitrose of the North' grabbed the attention of the papers. The deal with Booths will see the Lancashire-based supermarket's goods offered to Southern customers for the first time in its 170-year history, The Financial Times writes. Booth's agreement with Amazon Fresh will mean that its range of ready meals, cheese and deli products will be available in the 302 postcodes across London, Surrey, Hampshire, Bedfordshire and Hertfordshire that the online grocer now serves, The Telegraph adds.
A column in The Telegraph says the "City must not rush to welcome the 'Bakka brothers'" following news that Bakkavor is to float in London. "There is something slightly troubling about London's apparent willingness to accommodate those with less than exemplary track records," Ben Marlow writes.
2 Sisters boss Ranjit Boparan has been summoned before a parliamentary inquiry after undercover filming revealed poor hygiene standards and altered food safety records, The Guardian reports.
Unilever has taken measures to simplify its corporate structure with the launch of a €450m buyback of Dutch preference shares and the first steps of a merger of its two main food units (The Financial Times).
The Scotch Whisky Association has called for a cut in duty after warning that sales fell by one million bottles over the first six months of the year following the near 4% tax rise in March by the Chancellor (The Guardian). The organisation said that tax now accounted for 80% of the cost of a bottle of Scotch (The Times). Of an average bottle sold at £12.77, more than £10 goes straight to the Treasury, with excise duty of £8.05 and £2.13 in VAT.
An opinion column in The Guardian says that the UK leads the way with its fizzy drink tax, but it should cover sweets too. "We should mark World Obesity Day by extending the upcoming levy on sugary pop to confectionery," the paper writes.
US retailer Kroger says it will explore a sale of its nearly 800 convenience stores to help fund digital plans, as it looks to fend off the threat of Amazon and a price war in the US grocery market (The Financial Times).
Discount supermarket chain Aldi is to accept the old £1 coins in its UK stores for two weeks after they cease to be legal tender in an effort to make transition to new 12-sided coin easier for its customers (The Guardian).