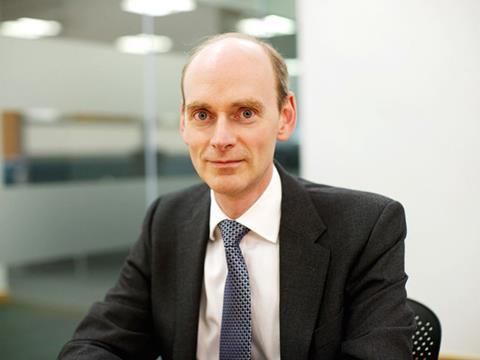 News emerged yesterday that The Co-operative was weighing up the sale of 300 stores, as Sky News reported the group had recruited Rothschild to sound out prospective buyers. The Times headline says "Co-op considers sale of 'non-convenience' stores". The paper writes the sale is part of CEO Richard Pennycook's turnaround plan, with about 300 stores for possible sale from a "non-convenience" estate of 700 shops. The Guardian says the chain's offloading plan is set against expansion for convenience stores and underlying profits growth.
The Guardian also has a letter from Co-op president Nick Crofts praising the mutual and Pennycook for leading the way in executive pay restraint and expressing disappointment at the paper's coverage of the story. "We like to say we do things differently at the Co-op. Well, last week we proved it… Richard Pennycook also announced he was taking a voluntary pay cut. A total of 60% across base pay and bonus. That's not the way CEOs usually behave. Normally, more profit leads to higher pay (at least for top execs). It was a little disappointing, therefore, to see your article (Co-op boss will take 60% pay cut – but not until next year, 8 April) focusing on the fact that some elements of the cut to bonus won't come in to effect until 2017."
Ahead of Tesco's results today, its sale of a stake in e-commerce business Lazada to Alibaba for $129m gained decent coverage. The Financial Times focused on the story from an Alibaba angle, writing the $1bn deal to take a controlling stake in Lazada was part of an expansion beyond China's increasingly saturated market. The Times also focuses on Alibaba noting the Tesco's deal was part of a much wider move by the Chinese internet group controlled by the billionaire Jack Ma. It has invested a total of $1bn in Lazada, buying existing shares and injecting $500m of new equity, to become its largest shareholder, valuing Lazada at $1.5bn. In a separate article The FT says Tesco sharpened its focus on disposals: "Dave Lewis has unpicked the outer reaches of Tesco's empire, but soon his axe is likely to fall closer to home."
The head of Costa Coffee has resigned, ten months after being overlooked for the job top at Whitbread for a second time, The Times writes. Chris Rogers will step down as MD of the leisure group's coffee chain in eight days and will leave the company at the start of July.
Nurofen's manufacturer Reckitt Benckiser should be fined $6m for misleading consumers over a range of "targeted" pain products which cost twice as much as its standard painkillers, the Australian Competition and Consumer Commission (ACCC) has found (The Guardian).
Food-to-go chain Eat has reportedly stopped paying staff on lunch breaks as a result of the new national living wage (The Independent). The changes at Eat come after Caffe Nero said it would no longer provide staff with a free lunch while on shift.
Cost of craft beers is set to rise as prices of hops soar 50% after last summer's hot weather blights harvests (The Mail).