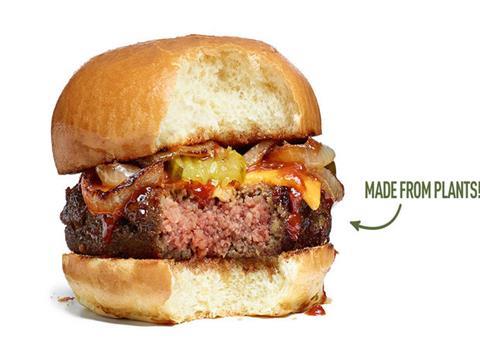 Amazon-owned Whole Foods and Costco have been criticised for their inadequate response to an investor push for food companies to decrease their reliance on meat and animal products.
A report entitled 'Plant-based profits', backed by a coalition of 57 large investors that manage $2.4trn (£1.7trn), has urged global food companies and retailers to diversify their offerings to include plant-based proteins, a market expected to be worth $5.2bn within two years. (The Telegraph)
Strong sales in emerging markets have boosted profits for Heineken, despite unfavourable currency movements taking the fizz out of the Dutch brewer's full-year results (The Times £). The world's second biggest brewer said that growth in profitability would be lower this year than in 2017 because of a turnround at the Brazil beer business it bought a year ago from Kirin, the Japanese brewer, notes The Financial Times (£). The Telegraph writes that rising demand for beer containing little or no alcohol in Europe helped brewing giant Heineken buck the wider industry's moribund growth.
Morrisons is to enter the Channel Islands market for the first time after it struck a wholesale and franchise deal with SandpiperCI, which operates 43 grocery shops on Jersey and Guernsey (The Telegraph). Read The Grocer's report of the tie-up here.
Amazon is to cut hundreds of corporate jobs worldwide as it adjusts its workforce after a hiring spree that turned the online retailer into America's second largest employer behind Walmart, the supermarket chain (The Times £). Online retail giant Amazon is cutting hundreds of jobs as it focuses on investing in rapidly growing areas such as its voice control assistant, Alexa (The Daily Mail). Amazon is cutting hundreds of positions at its headquarters and global operations, a move that comes after several years of significant growth (The BBC).
Walgreens Boots Alliance, the global drugstore group, is in talks with AmerisourceBergen about acquiring the pharmaceuticals distributor, in the latest instance of consolidation in the US healthcare sector. (The Financial Times £)
Quorn is on course to become a billion-dollar business. The brand is part of a booming industry of meat alternatives – but many of these products are a far cry from the idea of a natural, plant-based diet, argues The Guardian.
A sharp slowdown in US craft beer sales growth has sent the specialty hop market from boom to bust with its effects starting to be felt by growers beyond its shores, writes The Financial Times (£). The fall comes as growers in the US, the world's leading hop producer and exporter, and abroad have increased their planting areas as the number of craft brewers mushroomed and demand for popular aroma varieties surged.