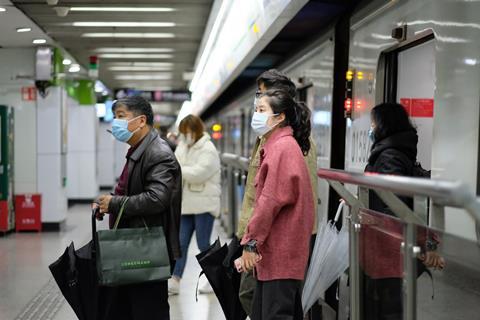 Global markets kept plunging amid fears of further pressures and economic disruption caused by the coronavirus outbreak (The Financial Times £). Companies such as WHSmith, Go-Ahead and Intu warned investors about the impact of the global pandemic with management racing to assess the damage caused by the outbreak as travel, eating out and shopping stalled (The Financial Times £).
WHSmith has been hammered by empty airports and train stations as travellers remain home due to the Covid-19 pandemic. The newsagent warned it expects pre-tax profits as much as £40m lower than forecast and sales down by up to £130m (The Telegraph, The Times £).
Poundland owner Steinhoff is reportedly postponing a potential sale or IPO of its European arm amid coronavirus threats and the illness of unit's CEO Andy Bond (The Guardian, Bloomberg).
Meat companies have been urged by investors to do more over climate risks as a review of the world's largest meat businesses showed only Tyson Foods and Marfrig have publicly disclosed a climate-related scenario analysis (The Financial Times £).
Over 40% of fish caught along the costs of West Africa is thought to be illegal, with some of the most damaging activity conducted under EU rules (The Financial Times £).
The coronavirus outbreak has caused a sharp rise in the price of pain relief medication due to raw material shortages. Over-the-counter relief such as aspirin, ibuprofen and paracetamol saw prices up by up to 30% (The Guardian).
Shopping centre owner Intu warned it could go bust after reporting a £2bn loss in 2019. The company said unless it raises further funds, there are doubts it would survive (BBC). The company abandoned a £1.5bn fundraise to pay off debts a week ago but now said there was "material uncertainty" over its ability to continue as a going concern (Sky News). Intu owns nine of the UK's 20 largest shopping centres and employs around 2,500 people (The Times £).
Chinese food delivery app Meituan Dianping has started offering cardboard "shields" to prevent the spread of coronavirus among customers eating in crowded spaces such as cafeterias. The protective screens have started being distributed in Beijing and Shangai with the offer to be extended to Whuan to help medical staff dealing with the virus emergency (Sky News).
C&C group, the Irish drinks group behind Tennent's and Bulmers said it is on track to marginally beat expectations for its annual earnings. The forecast however, did not take into account any potential impact of the coronavirus ourbreak (The Times £).