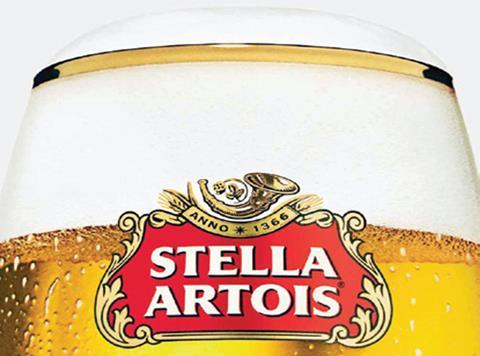 All the papers feature AB InBev's improved £43.50 per share offer for SABMiller (The Financial Times (£), The Guardian, The Daily Mail) – a story which is rather been overtaken by events, given today's announcement of an agreed offer.
Presciently The Times (£) says "a further increase to £44 would be hard to resist".
The FT's Lombard column says SAB chairman Jan du Plessis "is playing opposite number Carlos Brito like a cheap piano". It advises: "Given a further modest increase, our South African virtuoso should quit banging out Dick Barton chase music and segue into The Wedding March." (The Financial Times £)
Writing in The Guardian, Nils Pratley says: "There are no hard definitions of the jargon used in takeover bids but "a very substantial undervaluation" should not require much interpretation. SABMiller's chairman, Jan du Plessis, would look ridiculous if, having used those words last week when rejecting a £42.15-a-share proposal from Anheuser-Busch InBev, he then rolled over and said yes to £43.50." He adds: "£45 a share has always seemed the minimum price SAB should demand to open its books." (The Guardian)
Tesco's Price Promise replacement could be a "game-changer", according to analysts. Its new Brand Guarantee will immediately reduce the price of a customer's shop at the till if it would have been cheaper at Asda, Morrisons and Sainsbury's. Nick Bubb, retail analyst, said: "There is a lot of smoke and mirrors about most supermarket price-cutting campaigns, but the new Tesco Brand Guarantee scheme could be a gamechanger for the industry, as it does away with money-off coupons in favour of an instant discount at the till." (The Guardian)
Meanwhile, the grocer is in negotiations to buy back a clutch of supermarkets sold four years ago, as it begins to reverse the aggressive sale and leaseback programme pursued by former boss Philip Clarke. (The Telegraph)
Demand for beer and party food for Rugby World Cup watchers and school shoes for the new term helped lift retail sales last month after the British Retail Consortium said like-for-like sales grew at the fastest annual pace for six months in September (The Guardian, The Times £).
The FT writes about former M&S boss Stuart Rose taking a role in the campaign to stay in the EU, noting he looked "a rather less comfortable figure in Brick Lane" at the launch of the campaign for Britain to stay in the EU." (The Financial Times £)
Japanese seasoning group Ajinomoto is eying growth on the back of this global sugar clampdown, seeing opportunities for what is called umami (meaning "delicious" in Japanese), or "the fifth taste" next to the traditional quartet of sweet, sour, salty and bitter. (The Financial Times £)