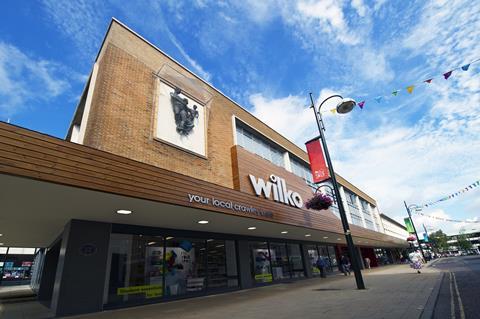 Value retail chain The Range has struck a £5m deal to buy the Wilko brand from its collapsed rival's administrators, according to Sky News.
The agreement means it will own Wilko's website and could choose to stock and sell some of its products (BBC News).
The move could see the Wilko brand appear inside The Range stores or on its website (Mail). But the name will still disappear from individual high street shop fronts with all 398 stores set to close by next month – including another 28 today.
Four people will appear in court in October after the UK's Serious Fraud Office charged them in connection with the collapse of UK café chain Patisserie Valerie in 2019 (Financial Times £).
The SFO has charged the chain's former director and chief financial officer, Christopher Marsh, who worked at the company for 12 years (The Guardian). His wife, the accountant Louise Marsh, has also been charged, along with the financial controller Pritesh Mistry and financial consultant Nileshkumar Lad.
It is five years since Patisserie Valerie failed after an estimated £40m black hole was discovered in its accounts and its shares were frozen (The Times £).
Announcing the charges yesterday, Lisa Osofsky, director of the Serious Fraud Office, said: 'Patisserie Valerie's abrupt collapse rocked our high streets – leaving boarded-up shops, devastating job losses and significant investor losses in its wake.' (Mail)
New taxes are needed to cut adult sugar intake and rates of cancer, diabetes and heart problems, dozens of health organisations have urged in a report (The Times £).
Almost 40 campaign groups and medical royal colleges are calling on the next government to extend the soft drinks sugar levy to include a raft of new categories, in line with proposals in Henry Dimbleby's National Food Strategy (The Grocer).
Mars has pledged to invest $1bn over the next three years in an effort to achieve net zero by 2050, after failing to meet an earlier emissions reduction target (Financial Times £).
Gousto, the recipe-box delivery service, has cut 29% of its 1,750 workforce after a £158m loss in 2022 — but is forecasting record profits this year (The Times £).
PG Tips has spent £50m on creating a a new teabag that infuses in only 60 seconds (The Times £). The new blend took two years to develop.
Protein shakes should carry health warnings, a coroner has said after a 16-year-old boy died three days after having one (The Times £).
Use of cash has risen for the first time in a decade as families turn to notes and coins to help them budget during the cost-of-living crisis (Telegraph £). Cash was used to make 6.4bn payments in 2022, according to UK Finance, up 7% on the prior year and accounting for 14% of all transactions.
An opinion column in The Financial Times (£) says a ban on disposable vapes would be "an ill wind for tobacco companies". "The big companies are only bit players in disposables, but there is also wider scrutiny of cigarette alternatives," the paper writes.
Rising energy costs pushed US inflation above forecasts in August, threatening to complicate the Federal Reserve's battle to keep prices under control (Financial Times £).
Inflation in the United States has increased for the second month in a row, driven higher by rising air fares and petrol prices, although analysts do not think it will prompt the Federal Reserve to resume raising interest rates (The Times £).
US inflation in August rose for the first time since June 2022, rising to 3.7% as a sharp increase in energy prices pushed prices up toward the end of the summer (The Guardian).
Chick-fil-A, the US fast-food chain, is planning to relaunch in the UK just a few years after closing its first UK pop-up store following protests by LGBT campaigners over its founding family's support for Christian organisations opposed to gay rights (Financial Times £).