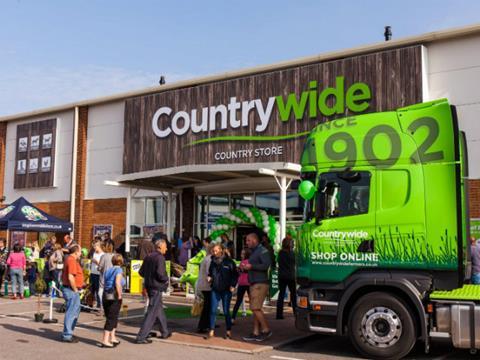 Farm shop merger decision shows how the Competition & Markets Authority is acting irrationally (Evening Standard). Following an investigation into the acquisition of struggling agricultural stores chain Countrywide by Mole Valley Farmers. Countrywide has now gone bust.
David Potts, the Morrisons CEO, took home a bumper bonus of £5.8m last year - £3m more than last year - thanks to a long-term incentive plan that has been the subject of a shareholder revolt (The Times £). The Daily Mail also reports that CFO Trevor Strain's pay package increased to £3.5m
Mike Coupe, the CEO of Sainsbury's, could receive shares worth £3.2m from the Sainsbury's bonus scheme if he exceeds targets under a new long-term bonus plan (Daily Mail)
Sainsbury's has been forced to drop some of its plans to overhaul employee contracts after a backlash from staff (Evening Standard). In a letter to staff Mike Coupe pledged top-up payments for an 18-month period to make sure that "no colleague earns less than they do today". Employees working in London but outside zones one and two will receive a 25p increase per hour after initially being excluded from the original plan's London weighting allowance. Online delivery drivers will also receive extra pay of up to 75p per hour.
'Natural wine' advocates say everything about the modern industry is ethically, ecologically and aesthetically wrong – and have triggered the biggest split in the wine world for a generation (The Guardian)