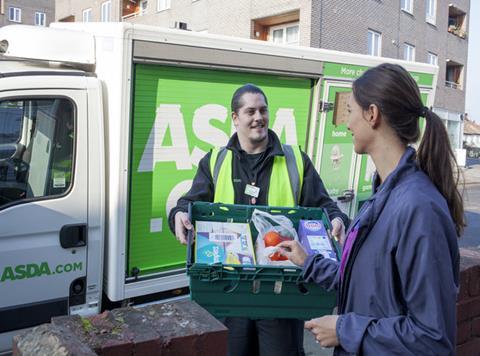 Asda has been accused of planning to cut the pay of 3,000 supermarket staff, under proposed changes to employee contracts that will end paid breaks (The Guardian). Britain's second biggest supermarket chain Asda has been accused of trying to disguise a pay cut for thousands of staff, as the campaign against its proposed changes to contracts escalates (The Times £).
Morrisons has been granted permission to appeal to the Supreme Court after losing a major court case over a data leak (City AM) Morrisons is to take its fight to resist paying damages to victims of a data breach to the country's top judges after the Supreme Court agreed to hear the case (The Times £).
Allegations that its baby powder products contained asbestos were brushed off by Johnson & Johnson yesterday as it reported strong first-quarter drugs sales and raised its full-year revenue forecast. (The Times £)
Brits will splash out on Easter this year with analytics firm GlobalData forecasting that spending will reach a record £1.7bn - a 0.5 per cent uplift on the amount spent on Easter celebrations in 2018, driven by people spending more on gifts like upmarket eggs and toys. (The Daily Mail)
Card Factory blamed fewer customers entering its stores, weaker demand at its online gifting business and foreign exchange costs for a slide in profits (The Telegraph). Higher costs and weak demand for Card Factory's online personalisation service hit profits last year (The Times £). Discount greetings cards retailer Card Factory saw profits fall last year amid declining footfall and higher costs, but still continued to open new stores (The Daily Mail).
Saudi Arabia's largest owner and operator of shopping malls is planning to raise $1bn to $1.2bn by selling a 20 per cent stake in an initial public offering that will be one of the kingdom's biggest listings for years. (The Financial Times £)