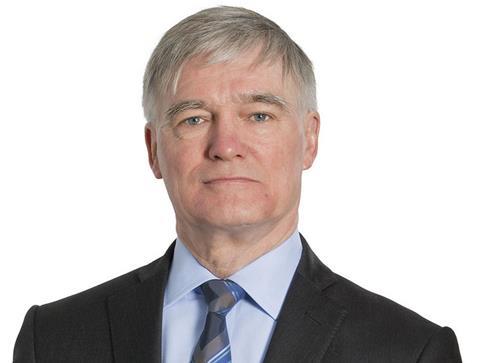 The weekend story that ITV chairman Archie Norman is in the frame to become the new Tesco chairman is heavily followed up in this morning's papers.
The FT writes that two of the biggest shareholders in Tesco are pushing for the appointment of the veteran retailer, with a decision could be made as early as this week (The Financial Times £). Meanwhile, the City has reacted positively to the news, with one source calling Norman the "natural candidate" to take over from Richard Broadbent (The Independent).
Compensation claims against retailers have more than doubled in the last five years, with the increase in claims forcing retailers to pay larger insurance premiums and putting further strain on the under-pressure sector, according to a study by Axa (The Daily Telegraph).
Removing branding from cigarette packets will succeed in deterring smokers, according to research published in The Addiction scientific journal that contradicts claims by the tobacco industry that the policy is ineffective (The Financial Times £).
The negative interest rates offered on some Swiss bonds has raised the question of whether chocolate coins had become more valuable than their gold equivalents. The Times quotes an investor who suggests it is now better to invest £1m in Nestlé's chocolates than in its debt. (The Times £)
The death of Ferrero group's patriarch, Michele Ferrero, has reignited speculation among bankers and financiers of a possible change of strategy. But those familiar with the sprawling group, which remains in the hands of Mr Ferrero's son Giovanni, do not expect it anytime soon (The Financial Times £).
Property giant Hammerson has called for business rates review after the shopping centre owner's annual results show growing retail sales and rising rents (The Telegraph).
Online takeaway group Just Eat is preparing to push into Mexico with yesterday's acquisition of the country's leading takeaway group SinDelantal Mexico (City AM).