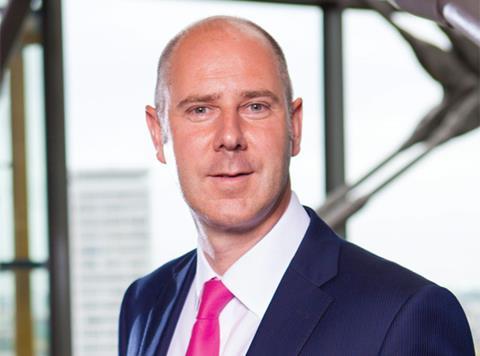 News that head of clothing at Marks & Spencer has quit the high street chain is heavily covered across the papers this morning.
The departing John Dixon, who headed M&S' clothing and other non-food businesses, was the "architect" of its recent efforts to boost profit margins, the Financial Times said. The paper broke the news last night, leading to M&S issuing a statement to the London Stock Exchange this morning. Dixon is moving to a chief executive role at another unspecified retailer after reportedly becoming frustrated with the top management at M&S. The Daily Mail reports that Dixon decided to head for the exit after failing to get the nod to succeed Marc Bolland. "First blood drawn in battle for top spot at M&S," the paper adds. The Times sticks to that theme reporting that Dixon resigned "amid fierce rivalry as senior figures jostle to become heir apparent to Marc Bolland". His departure comes on the back M&S's struggles to turnaround its general merchandise division, which Mr Dixon had responsibility for, The Daily Telegraph notes. Dixon will be replaced as head of general merchandise by Steve Rowe, who was the head of food (The Guardian).
Following a feature in The Grocer last month looking at the likelihood of Amazon eyeing up the UK as the next destination for the launch of an grocery delivery service, The Times reports that the online behemoth's plans are now at an "advanced stage". The paper adds that it could begin operating in London in September. "A development that will have the UK's already punch-drunk supermarkets reaching for the smelling salts."
Amazon has said it will "definitely" hold another Prime Day event after customers ordered 398 items per second during the online shopping event (The Telegraph). The retailer had claimed the day was bigger than Black Friday.
In the same paper, retail correspondent Graham Ruddick looks at how shopping have changed as Amazon celebrates its 20th birthday and Aldi hits the milestone of 25 years of trading in the UK. He adds that not everyone is celebrating the occasion as traditional retailers such as Tesco and Marks & Spencer are finding it hard to adapt to the new landscape.