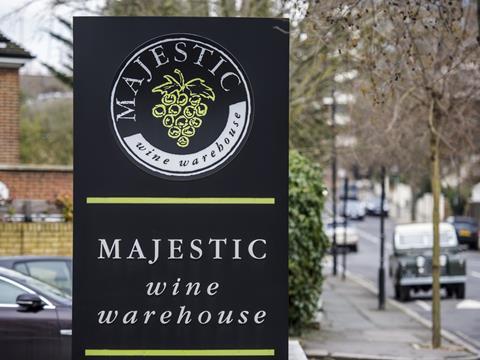 A fairly quiet morning in the papers for grocery and fmcg stories but Majestic Wine scores plenty of column inches after yesterday's interim results and unveiling of the three-year "transformation" plan.
The Financial Times leads with Majestic drastically scaling back its store opening programme after its profits halved to £4.3m in the first six months. The retailer has set a target of 230 rather than 330 stores, 29 more than it has at present, and will open two or three a year.
The Telegraph focuses on CEO Rowan Gormley's plan to scrap bonus limits for store managers in a bid to halt what he described as "unacceptably high" turnover of store managers. More than 20% of Majestic's 213 managers leave the group each year.
"Getting more customers through the door, rather than merely giving them more doors to walk through, is going to be the key for Majestic Wine's future growth, its new chief executive said yesterday," The Times reported. Majestic is targeting yearly sales of at least £500m by 2019 as part of the turnaround strategy. The chain has switched its focus from investing in new stores to increasing its appeal to new customers.
The Guardian angles its story in Majestic getting rid of its head buyer in an effort to repair relations with suppliers after profits fell 50%. Justin Apthorp retired as buying director yesterday but is staying on the board as a non-executive director.
Tesco is planning to delay opening times for its Extra supermarkets on Black Friday as it hopes not to see a repeat of scenes last year which caused police to be called to more than a dozen of its stores (The Guardian). The group had planned to let shoppers into its 250 Extra stores at midnight on 27 November but now says it will wait until 5am, giving staff more time to prepare.