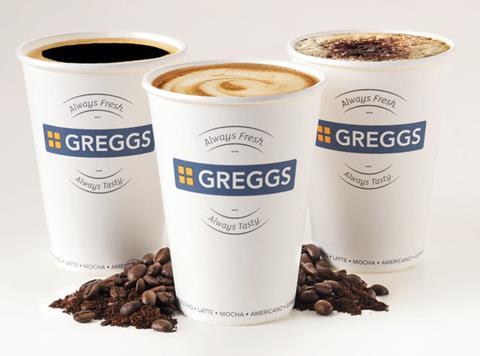 The papers all take a good look at Theresa May's speech on Brexit, examining it consequences and reaction from various quarters, but in the grocer sector Greggs Christmas trading and BAT's takeover of Reynolds come under the spotlight.
The Prime Minister vowed the UK would walk away from a 'bad deal' as she set out a new role for a "global Britain" outside the EU's single market in a landmark speech outlining plans to take the edges off a "hard Brexit" (The Financial Times).
Sausage roll maker Greggs credited a new range of burritos for helping it report stellar fourth-quarter trading, The Telegraph writes. Shares in the group jumped on the results. Greggs upgraded its full-year profit forecast for 2016 as it reported total sales growth of 7% but warned of cost pressures, The Financial Times says. Trading in the final quarter had been boosted by strong sales of its on-the-go range, as well as its traditional selection over the holiday period of mince pies and cakes (The Times). The Guardian focused on the chain's new delivery service. "Lunch is no longer for wimps – if it's a sausage roll. Traders and bankers can now order Greggs pasties and steak bakes to their desks as the bakery chain trials a new service for London's financial district."
The offer from British American Tobacco to buy the rest of Reynolds that is doesn't already own generated acres of coverage. The Mail shouts, "A £40bn takeover to create a tobacco giant… And this time it is a British firm gobbling up its US competitor." The Financial Times adds BAT eyes a resurgent in US tobacco with the Reynolds deal as the UK group's $49bn tie-up marks a return to the sector's 'largest profit pool' outside China.
The Lex column in The Financial Times looks at the Trump angle to the deal. "The bid would look decent value ordinarily. But we live in extraordinary times. Steep cuts to US corporate taxes could make the takeover a steal for the UK-based tobacco group." The Telegraph reports that BAT warned that President-elect Donald Trump's planned attack on imports could affect the firm's takeover of US partner Reynolds, as CEO Nicandro Durante denied that the $49.4bn deal was a bet on tax cuts. The Times says the move is expected to ignite further consolidation in the industry.
Pep & Co, the discount fashion retailer, has warned it is under pressure to raise prices as it is losing money on £1 t-shirts following the sterling slump (The Telegraph).