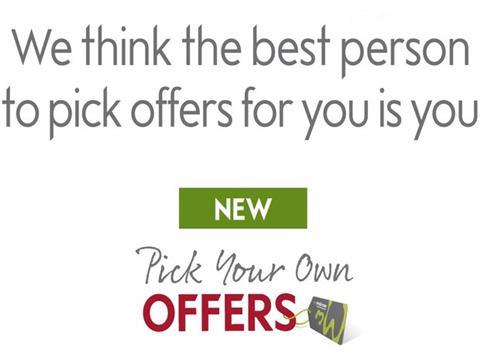 Waitrose's innovative new scheme to allow customers to choose their own special offers has hit the headlines this morning.
The Times writes that the scheme, which allows shoppers to say 20% on 10 items of their choosing, is Waitrose has "hitting back at discount rivals for poaching its middle-class shoppers". (The Times £)
The scheme certainly seemed to get off to a popular start with shoppers, according to The Guardian. The MyWaitrose section of the supermarket's website crashed for about half an hour on Wednesday as a wave of shoppers responded to a promotional email. (The Guardian)
However, managing director Mark Price admitted the scheme could be "very, very expensive" for the supermarket. He estimated it could cost the supermarket chain £5m every week (based on 1m of the 5.7m holders of its MyWaitrose loyalty card saving £5 a week) or about £250m a year. (The Financial Times £, The Telegraph).
Pork sold by several leading British supermarkets has been found to be contaminated with a strain of the superbug MRSA that is linked to the overuse of powerful antibiotics on factory farms, according to The Guardian. Livestock-associated MRSA CC398, which originates in animals, has been found in pork products sold in Sainsbury's, Asda, the Co-operative and Tesco. Of the 100 packets of pork chops, bacon and gammon tested by the Guardian, nine – eight Danish and one Irish – were found to have been infected with CC398. (The Guardian)
Shareholders in the French drinks maker behind Rémy Martin cognac and Mount Gay rum are toasting the company's full year results after it succeeded in increasing annual profits during a tough year. Shares in Rémy Cointreau were up 8% to €69 despite what it itself described as only "modest" growth in the year to March. (The Financial Times £)
Luke Johnson, the serial entrepreneur behind Patisserie Valerie, has raised £12.6m by offloading part of his stake in the cafe and cake chain. Johnson sold approximately 4m shares at 312p a piece, a level that is well above the 170p float price set in May last year. (The Telegraph)
Walmart hid $76bn of assets in tax havens across the world, including $64.2bn managed by 22 different subsidiaries in Luxembourg, where Walmart has no stores, according to a study published by campaign group Americans for Tax Fairness. Walmart denied the claims. (The Guardian)
Sales of toys and games in the UK surged last year as demand for construction toys almost doubled, the video games market increased threefold and dolls and action figures flew off the shelves. (The Telegraph)