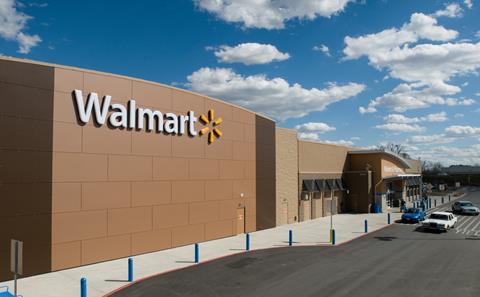 Walmart shares endured their biggest fall in 35 years yesterday after costs and surging inflation in the retailer's first quarter prompted it to cut full-year earnings guidance (The Times £). Walmart shares suffered the biggest one-day drop since the eve of the Black Monday stock market crash after the company, cut its earnings guidance following a quarter in which it was wrongfooted by the rapid pace of inflation in the US (The Financial Times £)
Britvic is to hand shareholders £75m over the next 12 months as a reward for its positive growth prospects and strong balance sheet (The Times £). The drinks maker behind Robinsons, Lipton ice tea and Fruit Shoot has warned of further pressure on consumer spending (The Daily Mail).
Morrisons paid the equivalent of £182mn to take over McColl's, edging out a rival proposal from EG Group by promising more cash for unsecured creditors and leveraging its position as the convenience store chain's main supplier. (The Financial Times £)
Encouraging half-year results have breathed new life into the turnaround of Imperial Brands, lifting shares to their highest since the pandemic struck (The Times £). Imperial Brands' profits have plunged after the cigarette-maker opted to exit the Russian market (The Daily Mail).
The chairman of Marks & Spencer has backed government plans to override parts of the Northern Ireland protocol, saying that some food exported south of the border now requires 700 pages of customs documents, partly written in Latin. (The Guardian)
Business Secretary Kwasi Kwarteng has written to the leading petrol retailers "to remind them of their responsibilities" to pass on tax cuts to motorists (Sky News). The government has raised concerns that petrol retailers are not passing on the recent cut in fuel duty, after diesel prices hit another record high (The BBC).
Soaring food inflation could force schools to choose between offering smaller portions at lunchtime and using cheaper ingredients, the boss of one of the UK's largest food wholesalers has warned, as providers in the sector called for more funding to tackle rising costs (The Guardian). School caterers could be forced to serve smaller portions or use cheaper ingredients due to rising prices, a major food wholesaler, Bidfood, has warned (The BBC).
A Cabinet minister has said he was "somewhat surprised" to hear the Bank of England warn of "apocalyptic" food price rises. (Sky News)
A listed cash shell has acquired a Newcastle University spinout in a deal designed to produce Britain's first 100 per cent lab-grown meat in the next 12 months. BSF Enterprise has bought 3D Bio-Tissues, a company specialising in cell-based tissue engineering technology, which includes helping to generate cultured meat and lab-grown leather. (The Times £)
The baby milky supply mess in the US points to the vulnerability of a supply chain dominated by too few producers. Just three companies — Abbott, Nestlé and Reckitt Benckiser — make almost 90% of formula sold in the US. Government policy helped create the concentration. Trade tariffs and stringent FDA requirements curb imports from foreign producers. (The Financial Times £)