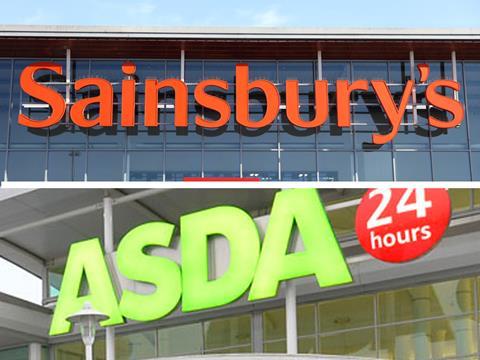 The proposed £7.3bn merger of supermarkets Asda and J Sainsbury could endanger competition, encourage price co-ordination and result in suppliers charging higher prices to smaller retailers, according to submissions to the UK competition regulator's initial inquiry (Financial Times £, Telegraph, Daily Mail).
Submissions to the CMA raised concerns of "increased concentration in the market and fewer national players, with two companies — Tesco and Sainsbury's/Asda — holding high market shares" (The Times £).
Ocado got its first day in the sun as a member of the blue-chip company index — only for the skies to darken as it was hit with a bearish downgrade and promptly became the biggest faller, writes Mike Costello for The Times (£) market report. In the piece, analysts said: "With the US market signed and no near-term plans to expand into a new continent (Asia especially), the debate on Ocado is shifting from licensing potential to execution."
Deliveroo is the latest company in the gig economy to be subjected to a high-profile probe into its working practices (Telegraph). Labour MP Frank Field, who has led investigations into pay and working conditions at Hermes, Uber, DPD and Parcelforce, said Deliveroo was "the next one on the list".
A state of the art logistics warehouse with flying drones patrolling shelves and robotic arms handling boxes of Nescafé and Kit Kats is to be built in the Midlands in a £55m investment (Financial Times (£)).
The boss of packaging company DS Smith got a bumper bonus after his recent acquisition spree boosted the annual incentive part of the payout (Telegraph).
Google is paying $550m for a stake in JD.com, the Chinese ecommerce group, in a move that will see the two collaborate on retail and other initiatives (Financial Times £).
Eat17's founders, James Brundle and Chris O'Connor, say they no longer sleep in a van to keep their retail business going but they say they are trying to break the habit of getting their hands dirty while they build the venture. "We've learnt to change a lot as the business has grown but we're still learning," says Mr Brundle in The Times (£).