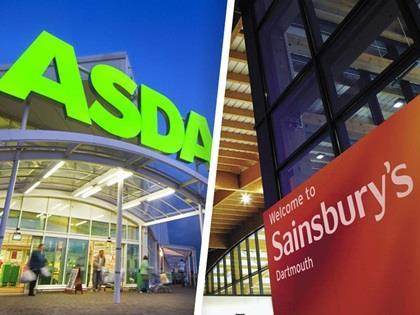 Sainsbury's and Asda will provide a more specific commitment to cut prices as part of their response to the Competition & Markets Authority's provisional verdict on their planned £7bn merger, according to people briefed on the process (Financial Times £). They also said the supermarkets would recalculate a key indicator of consumer harm using what they consider to be more realistic criteria, and submit a counterproposal for store disposals. Analysts had previously estimated between 100 and 150 stores would need to be sold. Sainsbury's claims the regulator failed to properly interrogate respondents during its investigation into the deal (Daily Mail). In its provisional findings, published on 21 February, the CMA said Aldi, Booths, Co-op and M&S 'had no definitive plans' to enter online shopping deliveries. However, a week later, M&S announced its £1.5bn delivery deal with online supermarket Ocado, adding another player to the online delivery market.
Rating agency S&P Global has put Kraft Heinz's rating on review for a possible downgrade, in a move that could push the struggling packaged food giant's debt profile closer to junk status (Financial Times £). S&P said on Monday it was placing Kraft Heinz's BBB rating on so-called credit watch, with negative implications after the company behind Heinz ketchup and Oscar Mayer hot dogs failed to file its annual report with the Securities and Exchange Commission despite a deadline extension.
Domino's Pizza has denied reports that it misled investors over the extent of its strained relationship with its franchise partners, who run most of its stores (Telegraph £). At last week's full-year results David Wild, Domino's chief executive, conceded there were "commercial tensions" with its UK franchisees. When asked how many stores it would open this year, he made the extraordinary admission: "The truth is, we don't know" (The Times £).
JAB Holdings moved a step closer to taking back majority control of Coty, the problem-plagued cosmetics company, after a special committee of independent directors recommended on Monday that its tender offer be allowed to proceed once a set of measures to protect minority shareholders was agreed (Financial Times £).
A ban on junk food advertising before the 9pm watershed would harm an already hard-hit restaurant sector and further undermine high streets, according to a trade body (The Times £). Responding to government proposals to fight obesity in children, UK Hospitality claimed the sector had "worked proactively" with local authorities and Westminster on the problem by "diversifying their offer and providing nutritional transparency".
DNA barcoding of more than 1,400 seafood products certified as sustainable by the Marine Stewardship Council (MSC) has revealed that less than 1% were mislabelled, compared with an average of 30% across the sector as a whole (The Guardian).
"Admittedly it feels a little dangerous backing a cake seller so soon after the disaster that was Patisserie Valerie. But if the house brokers at Shore Capital are anything to go by then Cake Box could be a flyer over the next few years," writes Mark Shapland in the Standard.
"York's Bishopthorpe Road has gone from strength to strength in recent years. But can its shopkeepers overcome the impact of Brexit?" asks Kevin Rushby in The Guardian.
"Home brewer Stephen Marsh is in the pink after bringing his gin brand to market," writes Matthew Caines in the Telegraph (£). "Pinkster Gin is a passion project that spiralled "wildly" out of control, he said."
"Junk food advertising bans should be taken with a big pinch of salt," writes Chris Snowdon in The Times (£).