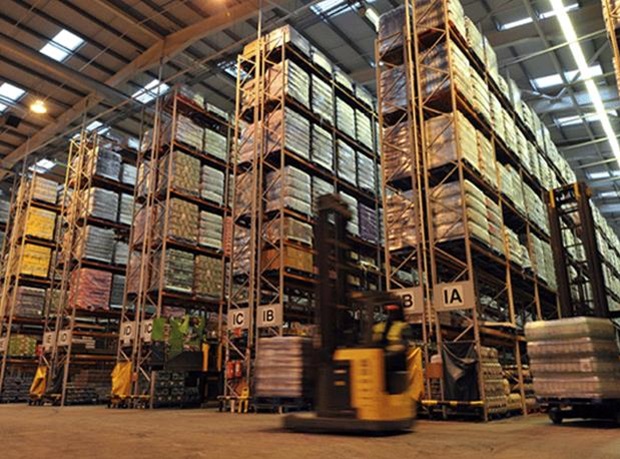 Brexit stockpiling helped UK manufacturers enjoy their best month for more than a year in March but threatens to leave the sector with a headache further down the track, a report suggests (Sky News). UK factories stockpiled goods for Brexit at an unexpectedly high rate last month, boosting manufacturing growth to a 13-month high, according to a closely watched survey (The BBC). Factories are stockpiling parts at the fastest rate on record as they are forced to invest in preparations for a potential no-deal Brexit, storing up risks for the economy (The Telegraph).
The number of companies planning to invest in their operations is at its lowest level in eight years, the British Chambers of Commerce has warned. In its latest quarterly economic survey, which is being published today, the BCC says that growth is stagnating and confidence falling because of continuing Brexit-related political uncertainty. (The Times £)
Kellogg has struck a deal to sell parts of its North American snacks business to Nutella owner Ferrero for $1.3bn, as the US food giant becomes the latest in the industry to slim down in a bid to refocus on its core business (The Financial Times £). Kellogg's is to sell its cookies and ice cream cone businesses to Ferrero as part of a $1.3 billion deal that will help the Italian chocolatier to expand its American operations (The Times £).
Impossible Foods, the US plant-based meat company, is looking to raise fresh funding to increase its production capacity, after striking a distribution deal with fast-food chain Burger King. (The Financial Times £)
Big tobacco companies are seeking to overturn Australia's ban on vaping in a bid to prise open one of the last untapped developed markets for the $25bn-a-year ecigarette industry. (The Financial Times £)
JAB Holdings, the investment firm that has been on a $50bn-plus deal spree across the consumer sector, looks set to take back majority ownership of problem-plagued cosmetics maker Coty after the response to its tender offer proved very strong. (The Financial Times £)
Boots is preparing to set up shop in a former Marks & Spencer site that shut due to crippling business rates. The store in Covent Garden, London, is the first of a string of revamped Boots outlets being rolled out by chief executive Seb James who is giving the retailer one of the biggest makeovers in its 170-year history. (The Daily Mail)
All-day café bar operator Loungers plans to list on London's AIM market at an expected value of £250m-£300m, despite the challenges facing the casual dining sector. (The Financial Times £)
Starbucks is offering to pay tuition fees for UK staff wanting to get a degree from a US university. (The BBC)