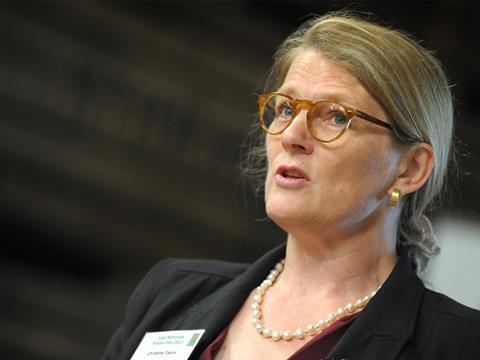 All the papers had John Allan closing in on the Tesco chairman role over the weekend after the withdrawal of Ian Cheshire from the process. The Telegraph this morning tips the appointment of the "retail stalwart" to now be "imminent" (Telegraph).
Hot on the heels of Tesco ditching its defined-benefit pension scheme, Morrisons has now drawn up plans to close its two salary-linked schemes in a move affecting about 8,000 workers. Letters consulting staff on the change, which could save Morrisons between £5m and £10m a year, were sent out on Friday (The Guardian).
Boots boss Stefano Pessina ruffled a few feathers over the weekend, after stating that Labour leader Ed Miliband's plan for power is "not helpful" for business or the country. Describing a Labour victory as a "catastrophe" for Britain, his comments were said to be a "major blow" for the Labour election campaign (The Telegraph).
Talking the FT, Groceries Code Adjudicator Christine Tacon has called fining supermarkets over supply chain code breaches "my weapon", adding: "It has got to hurt if I use it". She is poised to receive her weapon, after legislation was tabled in parliament last week to give her the power to fine Britain's 10 big grocery retailers (The Financial Times £)
The British wine industry is claiming to have replaced beer as the nation's most popular drink, despite brewers cheering the first increase in sales for a decade (The Financial Times £).
Thai Union Frozen Products plans to reel in more western seafood brands in the latest phase of its international growth after – somewhat bizarrely – buying football club Sheffield Wednesday last week (The Financial Times £)
The Guardian asks whether John Lewis in danger of throwing away its long-held and hard-won reputation for being Britain's best-managed retailer after finding customers who talked of their "shock and disappointment" over the retailer's online service (The Guardian)