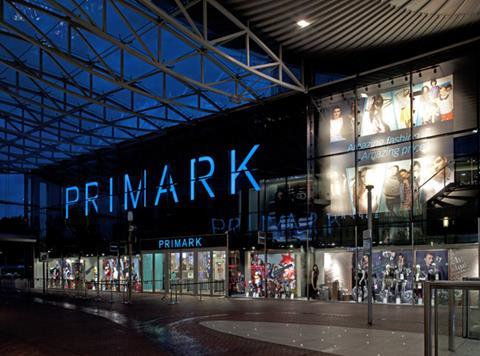 Associates British Foods has announced it will reopen all its UK stores from 15 June with social distancing measures in place, though it warned the measures will make it impossible to achieve usual sales levels across its busier stores (The Financial Times £). But Primark has no plans for a massive sale to get rid of some of the £2bn of stock that has been sitting in its warehouses since the lockdown, as it stated that it already cheap prices don't need further discounting (The Telegraph, The Times £). Since closing all its stores, and because it does not sell online, Primark revealed it lost £650m in sales for every month that all stores were closed (The Guardian).
Meanwhile, hundreds of shoppers queued outside IKEA stores as the Swedish retailer reopened 19 of them across the UK on Monday. On the same day, M&S said it would reopen its clothing stores on June 15, having sold only food since the lockdown began (Sky News).
Sainsbury's new boss Simon Roberts, who took over from Mike Coupe, has started his mandate at the helm of the supermarket reshuffling the management team making two changes on his first day. Clodagh Moriarty was promoted from chief digital officer to the new role of retail and digital director, while Mark Given, chief marketing officer, joined the operating board (The Times £).
Eight insurers will go to court in July in a test case to decide if they have to payout businesses that have been hit by the coronavirus crisis (Sky News). As most policies do not provide cover for Covid-19, the court action is to provide clarity over disputes where the wording of insurance policies seems to have left them vulnerable to claims (The Times £).
Accountancy group UHY Hacker Young has warned the UK faces a wave of restaurants insolvencies later this year, as the coronavrus outbreak pushes a sector already struggling over the edge (The Telegraph).
But restaurants are planning "al fresco" dining as a solution to offset social distancing measures and cope with the coronavirus effects. Plans to make outside areas accessible will allow for easier social distancing and will help restaurants serve the same number of diners as pre-pandemic (The Guardian).
US online grocery shopping increased 24% month-on-month and is up 450% since last August as supermarket chains increased slots and availability. Around 43m US shoppers placed 73.5m online grocery orders in May, research shows with a total spend of around $6.6bn (The Financial Times £).
In the UK meanwhile, shoppers are still fighting over online shopping delivery slots as the pandemic brought a seismic shift in shopper behaviour with 10.4m households shopping online now versus 4.8m a year ago (The Times £).