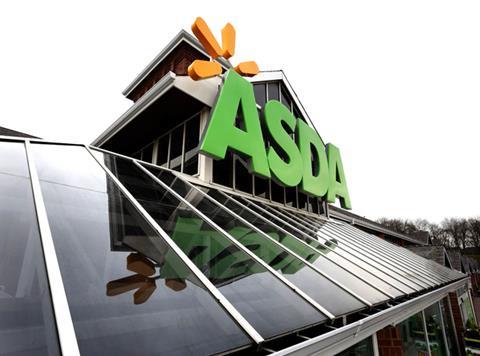 The owner of a huge housing development next to Wembley stadium is among private equity firms vying to take a majority stake in Asda. American buyout firm Lone Star, known for investing in distressed assets and property-backed businesses, is among a handful of suitors to have submitted bids for a stake in the Leeds-based supermarket chain. Private equity firms Apollo and TDR are also said to be bidding. (The Times £)
Two brothers who built a petrol station empire from an industrial estate in Blackburn are among potential bidders vying with global buyout firms for a majority stake in Asda. Zuber and Mohsin Issa, the billionaire founders of EG Group, are said to be considering a bid for the supermarket, which is owned by Walmart, the giant American retail group. (The Times £)
The new chairwoman of John Lewis is preparing to launch a strategic review of the ailing mutual as it releases a dire set of results, which are expected to include big write-downs to the value of its properties (The Times £).
White is planning a strategic review. Among other things, she will have to decide whether to stick with the "Never Knowingly Undersold" price-matching policy, which has forced the chain into a cycle of discounting to keep up with struggling rivals Debenhams and House of Fraser (The Times £). Dame Sharon White has officially been the chairman of John Lewis and Waitrose for just a few weeks. But she has been wrestling with the vexing questions hanging over the retailer's future for months already (The Telegraph). The new chairman of the John Lewis Partnership is expected to trigger a review of the company's 'Never Knowingly Undersold' promise as part of a major strategic overhaul this week (The Daily Mail).
John Lewis and Waitrose staff are to receive their lowest bonus in 67 years – if they get one at all – as the company is expected to reveal its third consecutive drop in annual profits (The Guardian). John Lewis bonuses at risk as new boss lays out its woes with annual profits expected to be close to zero (The Daily Mail).
Waitrose is stepping up its online offensive as it prepares for the end of its long relationship with Ocado by extending its own delivery service nationwide (The Times £). Waitrose is preparing a new push into grocery delivery to meet the online threat from Marks & Spencer, even as the John Lewis Partnership behind it suffers a steep fall in profits (The Telegraph)
A Cotswold-based honey maker that has branched into infused spirits will list on the NEX growth market today. The British Honey Company will raise £1.5m in the listing, which will value the business at about £10m. (The Times £)
Britain's biggest building society is leading the race to buy a £1.9bn mortgage book put up for sale by Sainsbury's Bank. Nationwide, which is the UK's second-largest mortgage lender, is in detailed talks with the supermarket chain about a deal. (Sky News)
Supermarket chain Morrisons and DIY conglomerate Kingfisher are at risk of being ejected from the FTSE 100 this week, potentially leaving only four retailers in the UK's benchmark index. (The Times £)
The UK has a "moral imperative" to produce its own food, the chief of the farmers' union has said after it emerged a senior government adviser argued Britain could import all produce (Sky News). One of the most senior government advisers has said the UK does not need its farming or fishing industries (The Guardian).
Marks & Spencer is to extend its trial of a refill scheme that enables shoppers to replenish their own food containers, after its research revealed that more than three-quarters of consumers said they were trying to reduce the amount of packaging they use. (The Guardain)
Two years after opening its first Go store to the public, Amazon being even bolder with a larger supermarket that has most of the requirements for a weekly food shop and no checkout lines. (The Times £)
Walmart is developing a membership scheme to rival Amazon Prime, the £79-a-year subscription service that has fuelled the rise of Jeff Bezos's e-commerce colossus. (The Times £)
Cash may not be accepted in shops for much longer because it is becoming increasingly expensive to handle compared with electronic payments, a Bank of England deputy governor has said. (The Times £)
Cash-starved councils face big bills after buying up shopping centres. With retail in crisis, town halls are exposed by £7bn splurge buying up far-away malls. (The Telegraph)
High street coffee shop giant Starbucks has been caught up in a child labour row after an investigation revealed that children under 13 were working on farms in Guatemala that supply the chain with its beans. (The Guardian)
Meal kit delivery companies — the likes of Blue Apron, HelloFresh and Gousto — were once the golden boys and girls of the start-up world. But it is not looking so good for these over-funded, cash-and customer-losing businesses. Last week it was reported that Blue Apron, the US-based veteran of the sector, is laying off staff and looking for a buyer. UK-based Deliveroo is also looking wobbly, as the Competition and Markets Authority drags out its probe into Amazon's investment in the company. (The Financial Times £)
Cosmetics firm Coty has named its fourth chief executive in five years as it seeks to deliver on a long-promised turnround under the majority ownership of investment group JAB Holdings. (The Financial Times £)