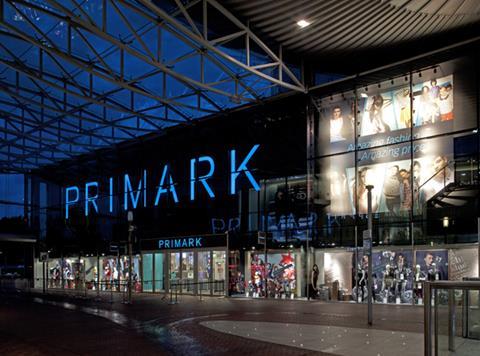 Associated British Foods has put together a full-time team to work out what impact leaving the European Union will have on the owner of Primark and Britain's biggest producer of beet sugar.
The team has been "working for many months to determine the consequences of Brexit for us", the company said, adding that it was "actively engaging with a number of government departments to ensure that these opportunities and risks are recognised" (The Times £). Posting its latest results, ABF says it is "working to seize the opportunities and mitigate any risks" of Brexit (Sky News).
The baton of profits growth at Associated British Foods passed from low-cost retail chain Primark to sugar in the first half of the year, as the FTSE 100 company reported a near-doubling of pre-tax earnings (The Financial Times £). Associated British Foods has broken with tradition by toasting soaring profits in its long-suffering sugar business while Primark, its former star performer, battles currency pressures (The Telegraph). Primark and Kingsmill bread owner Associated British Foods reports big profit jump to send its shares up (The Daily Mail).
The FT's Lex column was not overly impressed by the results, writing: "Over the past year ABF's outperformance has come to an abrupt end. A weaker pound has led to worries about rising US dollar input costs in clothes. Interim results on Wednesday did little to dispel such concern, despite sterling's recent rally". (The Financial Times £)
The Times' Tempus column was rather more reassured, writing: "Primark will naturally starve the sugar division of sunlight, but that may imply that the "boring" bit of ABF is undervalued. There are risks further down the line for the sugar business post-Brexit, though in the meantime investors should enjoy the happy coincidence that the stuff that comes with Primark might be worth owning in itself." (The Times £)
Tesco has unveiled plans to sell its 206 optician practices to Vision Express in a move that marks another shedding of a non-core business ahead of its £3.7bn takeover of Booker (The Telegraph). Tesco sells opticians business to Vision Express as it eyes a slimmed down and better focused future (The Daily Mail).
Chinese consumers have come up with a novel response to their government's crackdown on extravagant gift giving. Instead of handing out bottles of expensive cognac, they are buying it for themselves. The increase in private consumption is good for luxury spirits company Rémy Cointreau (The Financial Times £). French drinks maker Remy Cointreau has hailed China as a 'clear engine' of growth for the company as it seeks to sell more high-end cognac for as much as £62,000 a bottle (The Daily Mail)
Household finances are in their worst state since the summer of 2014, according to a closely watched survey. The latest data show a "sharp and accelerated squeeze" in financial wellbeing in the average British household, as families report the biggest reduction in cash available for them to spend since August 2014. (The Times £)
Aquaculture has an oil problem. A fish oil problem. With health-conscious consumers increasingly embracing seafood, securing supplies of fish oil, a source of omega-3 fatty acids, has been a challenge at a time when supply availability has been volatile. (The Financial Times £)