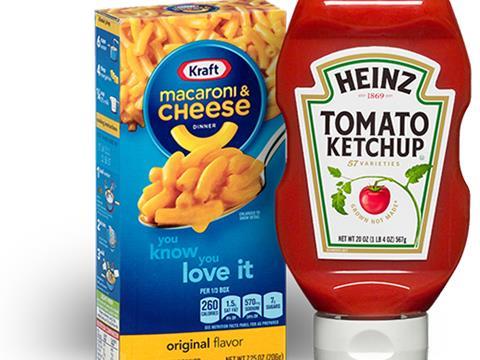 Kraft Heinz has dramatically abandoned its £115bn swoop on Unilever as its billionaire owners retreated from political opposition to what would have been the biggest ever takeover of a British company, writes The Telegraph. Opposition to any deal quickly spread, amid fears that Kraft Heinz would load Unilever with debt to fuel growth while slashing costs, potentially threatening 7,500 jobs in Britain and hindering investment in the company's leading brands (The Times £). The BBC writes that Kraft Heinz "was shocked with the vehemence with which its "friendly" merger offer was rebuffed". Warren Buffett and 3G Capital's Jorge Paulo Lemann, Heinz Kraft's main shareholders, decided on Sunday morning to withdraw the bid after they concluded that a protracted public battle to take over Unilever would have caused more damage than good (The Financial Times £)
"Unilever chief off the hook as Kraft Heinz abandons takeover", writes The Financial Times (£), adding: "Kraft Heinz abandoning its $143bn takeover proposal is a big let-off for Unilever chief executive Paul Polman, the defender of the unique culture at the Anglo-Dutch soaps-to-spreads group."
The abrupt withdrawal of the $143bn bid for Unilever by Kraft Heinz has sent a wave of relief through the UK government — but the episode will serve as a warning to Theresa May after the prime minister's pledge last year to do more to block predatory takeovers when British jobs are at stake. (The Financial Times £)
Amazon will announce plans today to hire another 5,000 people in the UK, taking its workforce to more than 24,000 (The Times £). Amazon brushes off Brexit blues with 5,000 new jobs (Sky News). The firm said is looking for a range of staff including software developers and warehouse staff (The BBC).
The heads of two of the UK's biggest supermarkets have called the business rates system "medieval" and accused the Government of laziness in tackling reform (The Telegraph). The chief executive of Sainsbury's has waded into the row over business rates, describing the existing system archaic and calling for "fundamental reforms" (The Guardian). Coupe called for an end to the business rates rise as it was revealed his supermarket will have to pay £17million more each year (The Daily Mail)
The Bicester Village discount shopping area in Oxfordshire is set to be one of the biggest losers in the controversial business rates revaluation in April, according to analysis for The Sunday Times (£). Raising business rates will change London irrevocably, writes The Financial Times (£), adding that shops in thriving parts of the country should not be penalised. The Telegraph writes: "Up and down the country, shop owners are swinging from depression to rage in anticipation of the new business rates system, which arrives in April, with many facing a steep jump in bills." The Guardian adds: "All things considered, it could hardly have gone better for Britain's retailers in 2016. Shops and online outlets were fully braced for a big hit to activity in the period after the EU referendum but it didn't happen… That spree is over. Retailers are going to find life tougher in 2017. Those facing the prospect of higher business rates alongside a dip in demand will experience a painful double-whammy."
The Guardian looks at how Iceland became the top online supermarket, writing it "enjoys a surprise revival after taking Aldi and Lidl's lead in offering cut-price luxury to lure in the middle classes" (The Guardian).
Organic food sales soar as shoppers put quality before price. Retailers say demand is at its highest for a decade with popularity spreading from fruit and vegetables to other groceries. (The Guardian)
The Treasury is poised to launch an independent inquiry into the Co-operative Bank nearly four years after it almost collapsed. The long-awaited probe will look at the regulation of the bank and questions will include why former Methodist minister Paul Flowers was allowed to become chairman of the lender. (The Daily Mail)
British households could save up to £300 on their annual shopping bill after Brexit because a tariff on non-EU goods will no longer apply, a Eurosceptic campaign group has said. (The Telegraph)
Brexit, migration and climate pressures mean our 'too big to fail' global food chain could unravel, writes The Guardian.
Brazilian coffee farmers are braced for their first ever bean imports. Political tensions and global prices rise after severe droughts hit robusta supplies. (The Financial Times £)