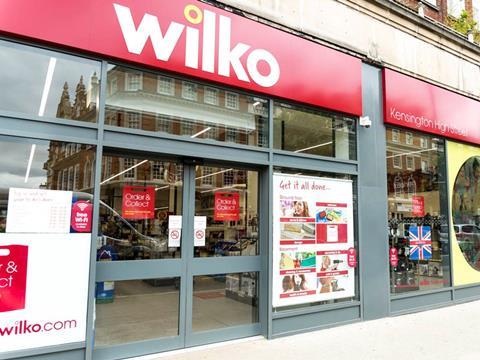 Wilko's administrators are to question majority shareholder Lisa Wilkinson on the £77m in dividends paid out to investors in the decade before the retailer's collapse, as calls grow for the Wilkinson family to plug a £56m hole in workers' pension pots (The Times £).
The business editorial in The Times (£) says Wilko owes a debt to its pensioners. "The owners have done rather nicely out of the clapped-out purveyor of home, garden and decorating kit — not least compared to the 2,000 Wilko pensioners they've now left in the lurch."
The Mail says the Wilko heirs must do right by their workforce. "As a family business turned public, the Wilkinson heirs have a moral and business responsibility to help secure good pensions for the workforce, which delivered the founders such rich rewards."
Dunelm expects to acquire a number of former Wilko sites as it doubles the rate of its store opening plans, the homeware retailer's boss has said (The Times £).
Finsbury Food Group, which has been a listed company since 2002, is set to be acquired by DBAY Advisors, an asset management company based in the Isle of Man, at a price of 110p a share (The Grocer).
The Mail calls the firm bidding £143m for the supermarket bakery supplier "private equity predators".
The maker of Marlboro cigarettes is considering selling a stake in the respiratory drugs company it contentiously bought two years ago as its transformation away from tobacco falters (The Times £).
The Bank of England's decision on whether to push ahead with another interest rate rise today or hit pause was on a knife-edge after a cooldown in inflation in August surprised the City (The Times £).
Almost 2,000 more British independent stores were left empty in the first half of this year, as small businesses struggled to cope with rising inflation and the cost of living crisis (The Guardian).
Wincanton, the trucking and warehousing group, has been released from restrictions on dividends and share buybacks after an eye-catching turnaround for its deficit-plagued staff pension scheme (The Times £).