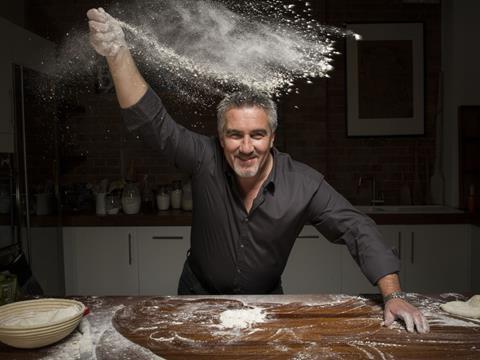 One of the new judges for The Great British Bake Off has made an advertising faux pas by suggesting viewers can watch the Channel 4 show online and skip the adverts. "Oh crumbs! It's a Bake Off bungle", reads the headline in The Times. Prue Leith's comments at a launch event came as a shock to the broadcaster's executives, and advertisers who have coughed up a rumoured £100,000 for 60-second slots. Leith suggested that viewers who enjoyed the advert-free BBC original need not watch the commercials on Channel 4.
A surge in the price of vanilla pods after a cyclone this year hit Madagascar, the world's top producer, has left ice cream makers scrambling to secure supplies of the flavouring extract, The Financial Times reports.
Johnson & Johnson has been ordered to pay a woman $417m (£323m) in the latest cancer compensation case relating to its talc-based products (Sky News). The consumer goods company said it would appeal against the verdict handed down at the Los Angeles Superior Court.
The Co-operative Group will slash its stake in Co-op Bank after shareholders approved a £700m rescue of the lender (The Telegraph). The Co-op Group's stake in the bank, which has four million customers, will be cut from 20% to 1%.
Herbalife shares surged higher on Monday after the nutrition drinks company announced that it would buy back $600m of its stock, adding more pressure on Bill Ackman, the hedge fund manager who has been betting the shares will fall, The Financial Times writes.