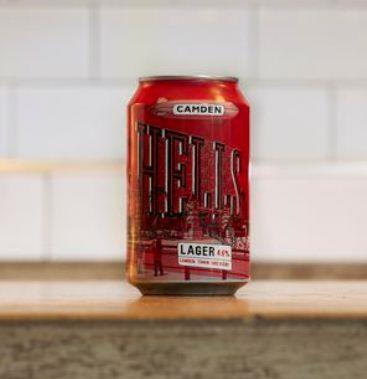 AB InBev's shock takeover of independent craft brew Camden Town Brewery garners plenty of headlines this morning. The deal comes less than three weeks after AB InBev revealed it was disposing of SABMiller's craft London brewer Meantime.
The Times said the smaller brewer, which is based under eight railway arches in north London, being bought by the world's biggest drinks company had left its fans "dismayed". It added that Camden was putting its image as an independent craft brewer at risk. Most of the coverage of the deal isn't glowing for Camden, with The Telegraph reporting a "backlash" for selling out to the Budweiser and Stella owner. "The deal immediately drew the ire of drinkers angry that the company had sold out to a corporate giant, and Camden was forced to deny claims by craft beer aficionados that the quality of its lager would be affected by the sale," the paper writes. BrewDog CEO James Watt also wasted no time in announcing on Twitter that his bars he would no longer stock beers made by Camden. The Guardian, which put the value of the deal at about £85m, features an in-depth article exploring the outrage of Camden fans on Twitter who accused the brewery of losing its soul and worried that the quality of the product would be lost. Camden defended itself by drawing comparisons with Innocent drinks which it said had gone from "strength to strength" since been swallowed by Coca-Cola.
The Independent examines in a business editorial the pressures being put on Mondelez CEO Irene Rosenfeld by activist investors. "Like demanding toddlers, but with Uzis, not Nerf guns, the US billionaires Nelson Peltz and Bill Ackman are taking up a quarter of her time – a quarter! – with their constant sniping and demands for reform," the paper writes. "It's got so bad she's having to hire another executive to actually run the business while she traipses off to suburban New York steakhouses for clandestine meetings with one activist or the other where they truculently demand mergers, boardroom seats and cost-cutting."
The Telegraph reports that scientists working for Cadbury's Milk Tray are exploring some new radical flavours for the iconic brand. Wasabi cream, kale and beetroot jelly-flavoured fillings are being looked at for their appeal to more health-conscious consumers.