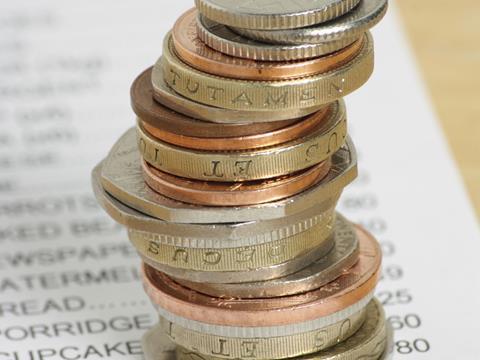 News that inflation hit its highest level since 2013 dominates the business pages this morning. The Financial Times writes that food and fuel has pushed UK inflation to a three-year high, raising concerns over a squeeze in living standards. The Times adds that households are facing the first real squeeze in incomes in almost three years after official figures showed prices are rising faster than wages – the clearest sign yet the collapse in sterling is taking a toll. The jump from 1.8% inflation in January to 2.3% in February took inflation above the Bank of England's 2% target (The Guardian).
Fever-Tree is eyeing new markets as it hopes a push into the dark spirits category will replicate the growth it has experienced in its core tonic water business, The Financial Times reports. It comes as the posh tonic brand reported a 105% jump in pre-tax profits to £34.3m in 2016 on a 73% increase in revenues to £102.2m. Fever-Tree Tim Warrillow boss insisted, in an interview with The Times after publishing its results, demand for a posh G&T showed no sign of fizzling out as shares lost more than 7% of their value in early trading. The Financial Times Lex column says growth in the US and Europe will require a change in tack by the brand. "Sales in the US rose just 36 per cent last year. American drinkers prefer dark spirits to gin. Fever-Tree's cola and ginger ale are competing in a crowded market."
Waitrose is axing its offer of free coffee for its loyalty scheme members, unless they buy something first. The Guardian reports that the supermarket has written to members of its myWaitrose scheme advising them that from 3 April they will have to make a purchase before collecting a takeaway drink cup at the checkout.
Bidders for the Co-operative Bank have been told they have a fortnight to submit offers so that it can decide whether a sale is viable or if it will have to pursue more radical action to stem its losses (The Times).
The average FTSE chief executive earns 386 times more than a worker on the national living wage, according to an analysis published by the Equality Trust as it steps up its campaign for new government rules to expose pay gaps (The Guardian).
The Mail examines how British brands such as Wall's ice cream, Johnnie Walker whisky and Jordans Country Crisp are profiting from exports to Italy and Mexico.