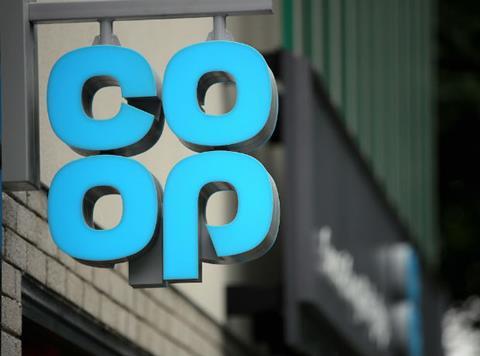 The Co-op swung into operating profit in the first half of the year after making more than £100m in cost savings in "turbulent economic headwinds" (The Times £).
The Co-operative Group will invest millions of pounds lowering food prices after adding almost half a million new members (Mail).
The boss of the Co-op grocery chain has called on the police to take shoplifting more seriously and says he is frustrated by a lack of action against thieves who cost the business £33m in the first half of 2023 (The Guardian).
The Co-op expects to lose more than £70m to shoplifters this year as retailers face record levels of theft (Telegraph £).
Asahi's chief executive has warned that climate change could lead to beer shortages as warmer temperatures hit barley and hops supplies around the world (Financial Times £).
Wilko's owners look set to be hauled in front of MPs to be grilled over a £56m hole in the collapsed retailer's pension fund (Mail).
Ocado lost a fifth of its value yesterday in its biggest sell-off for more than a decade (Mail). On a brutal day for investors, the stock fell 19.9% cent, or 160.6p, to 647.8p after a leading analyst resumed his negative view.
Diageo has appointed one of Fortune's "most powerful women to watch" to the role of chief executive for North America (The Times £). Sally Grimes, formerly chief executive of Clif Bar & Company, a US organic energy-bar maker, joins less than four months after the sudden death of Sir Ivan Menezes, Diageo's group chief executive for the previous decade.
The owner of Upper Crust has raised its annual earnings guidance thanks to the bounceback in travel and strong trade in the United States (The Times £).
In a statement to shareholders, the company said it expected revenue to hit around £3bn for the year to 30 September with underlying earnings before interest, taxes, depreciation, and amortisation to be at £280m (Mail).
The market report in the Mail focuses on the SSP results and says investors in the company behind Upper Crust were clearly hoping for more.
Improving optimism about the economy has raised consumer confidence to its highest since January last year (The Times £).
The Lex column in Financial Times (£) looks at the surprise positive updates from Next and JD Sports as says retailers are reaping the rewards of shopping sprees and nights out that are driving consumer resilience.
Vaping does not act as a gateway into smoking, the most comprehensive study carried out suggests (The Times £). Researchers at Queen Mary University of London said there was "tentative" evidence that products such as e-cigarettes might be speeding up the demise of smoking.