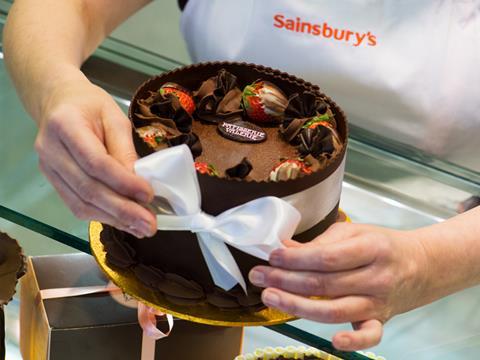 Patisserie Valerie, the café chain chaired by noted entrepreneur Luke Johnson that was undone by widespread accounting fraud, has crashed into administration after last-ditch talks with banks failed to secure a financial lifeline (Financial Times £). KPMG has been appointed as administrators and has already shut 70 of Patisserie Valerie's 191 stores and concessions with immediate effect (The Times £). A "significant number" of the more than 3,000 staff employed will be made redundant over the next 24 hours, the accountancy firm warned (Telegraph £, Sky News). Patisserie Holdings, the parent company that also owns the Druckers Vienna Patisserie, Philpotts, Baker & Spice and Flour Power City brands, has been in crisis since October, when a £40m black hole in its finances was blamed on "potentially fraudulent" accounting irregularities (The Guardian). Patisserie Valerie investors turned on chairman Luke Johnson last night after the collapse of the 93-year-old café chain. They branded the £40m fraud that brought parent company Patisserie Holdings to its knees a "disaster" and said Johnson's reputation has been "shot to pieces" (Daily Mail).
"One time rave organiser Luke Johnson is no stranger to success or failure," writes Sarah Butler for The Guardian. "As he picks over the crumbs of Patisserie Valerie's precipitous collapse, Johnson can at least console himself with his own advice that a willingness to fail is the mark of a good entrepreneur."
"Patisserie Valerie chairman Luke Johnson leaves a baleful legacy," writes Alex Brummer in the Daily Mail. "The concern about PatVal's problems must be that other firms in Johnson's empire may also be less than scrupulously managed and audited. At one stage a potential deal between PatVal and Bread Holdings, owner of fast expanding upmarket baker Gail's was contemplated. Thankfully for employees and investors it didn't happen."
Tesco is poised to slash hundreds of jobs from its supermarkets in the latest cost-cutting drive by boss Dave Lewis, the Evening Standard reports. The grocer is to start consulting with staff as early as this week over potential job losses at store management level. Lewis, who earned the nickname 'Drastic Dave' as he wielded the knife at Unilever, has already cut more than 10,000 jobs at Tesco since he was appointed to lead its turnaround in 2014 (Daily Mail).
The new boss of Unilever has claimed that the mass-produced consumer good market of the last 100 years is undergoing "seismic changes" amid soaring demand for brands to put "purpose" over profit (Telegraph £).
The scale of no-deal panic gripping major companies has been thrown into sharp focus by a series of damage-limitation announcements, as corporate Britain signalled it is running out of patience with Westminster gridlock (The Guardian).
Online retailers experienced their worst Christmas sales growth in nearly 20 years in 2018 as shoppers reined in buying electrical goods. Sales rose 3.6% in December compared with growth of almost 12% for 2018 as a whole, according to online retail body IMRG – which does not include Amazon in its figures (The Guardian).
Amazon has slipped down a list of companies ranked by customer satisfaction after consumers were asked to consider ethics when rating brands (The Guardian). The online retailer, which became the world's most valuable listed company earlier this month, had taken the top spot in the last six published biannual UK Customer Satisfaction Indexes.
"Data measures struggle to adapt to the fragmented retail sector where shoppers are increasingly moving online," writes Jonathan Eley and Gavin Jackson in an analysis article on Christmas trading figures for The Financial Times (£).
British pet supplies retailer Pets at Home is looking into whether to stockpile products as the UK moves closer to the Brexit deadline without a withdrawal deal (Financial Times £). Up to £8m worth of dog food and other products are set to be stockpiled by Pets At Home as the retailer braces for a hard Brexit (The Times £).
A Scottish salmon farm that supplies some of the world's best restaurants has raised £1.2 million in funding to modernise its operations and boost its international sales (The Times £). Loch Duart secured finance from HSBC that will enable it to buy additional barges, which provide a less labour-intensive means of feeding its fish.
"Volatility is no obstacle for organic food start-ups," writes Emiko Terazono for the Financial Times (£). "The organic food market in the US grew more than 6% in 2017, compared to a 1% increase in the overall food market, according to the Organic Trade Association in the US."
"A dismissal case threatens to turn Whole Foods into a pariah," writes Brooke Masters for the Financial Times (£). "An employee's claim has cleared a legal hurdle and comes at a delicate time for the grocery chain.
Most Britons would boycott any retailer that threw away surplus stock rather than give it to charity, according to a new survey (Sky News).
A row has erupted at one of Britain's biggest pub companies after its third-largest shareholder called for the chairman to step down amid allegations of a boardroom gender bias. Fund management titan Aberdeen Standard has attacked Mitchells & Butlers, the owner of chains including Harvester, All Bar One and Toby Carvery, for failing to put more women on its board and questioning the independence of its non-executive director (Telegraph £).
A pub and restaurant business founded ten years ago by two friends is in talks with Young's over a sale that could value the company at about £30m (The Times £).
Wages have been growing at their fastest rate in ten years, while 11,000 new jobs in Britain are being created a week, according to official data (The Times £).
Bunge, the world's largest oilseed processor, has replaced its chief executive and warned on profits after disclosing it misjudged the US-China trade dispute for the second time in less than a year (Financial Times £).