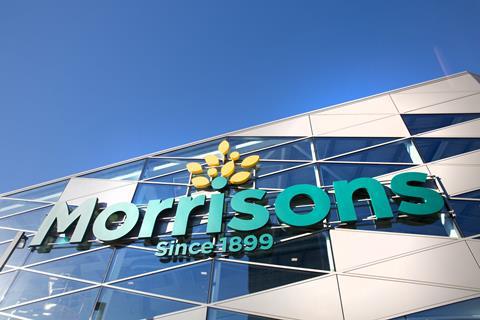 Labour has urged the government to step in to ensure a potential private equity takeover of supermarket chain Morrisons does not affect Britain's food security, damage farming, or lead to job losses (The Guardian). MPs are preparing to intervene in a potential takeover of Morrisons as investors brace for a feeding frenzy after the supermarket rejected a £5.5bn offer from private equity (The Telegraph).
The buyout barons circling Morrisons have been told to raise their bid by at least £1.2bn if they want a chance at buying the supermarket. (The Daily Mail)
Farmers have pleaded for continued support from a new owner if Morrisons changes hands following the £5.5bn private equity bid for the supermarket. The National Farmers Union says it will keep watch over any potential takeover of Britain's fourth-biggest supermarket chain. (The Telegraph)
Opportunistic bargain hunters put our supermarkets under siege, writes Ben Marlow in The Telegraph. "If the prospect of one of the UK's biggest supermarkets ending up in the hands of an American private equity firm isn't enough to prompt a political backlash, then what about the possibility of two thirds of the sector falling into the hands of financial investors and what that means for food security?" (The Telegraph)
Alex Brummer in The Daily Mail writes: "By picking a target with a large workforce, a big customer base in communities across the UK (and in Gibraltar) and a supply base which reaches deep into UK farming, [CDR's bid for Morrisons] exposes the chasm between the debt-driven panjandrums of Mayfair and the broader corporate responsibilities." (The Daily Mail)
The Guardian looks at why cash-rich private equity firms scent bargains in the UK. Low valuations have made British firms easy prey and Morrisons will not be the only target. (The Guardian)
Supermarket sales have fallen from the peaks seen a year ago, when Britons stockpiled paper and pasta at the onset of the pandemic, but online grocery deliveries are holding up well, new data show (The Daily Mail). The growth in online grocery sales has levelled off as normal shopping habits return (The Times £).
The price of cardboard boxes and packaging is heading higher after one of the world's biggest producers said it was confident of being able to pass on fully its sharply rising raw material costs (The Times £). DS Smith has seen its annual profits decline by over a third despite a strong second-half performance and increasing online sales driving demand for more packaging (The Daily Mail).
Amazon is facing fresh political scrutiny after an undercover investigation showed thousands of unsold products, including laptops, TVs, headphones and books – in some cases still in their packaging – being destroyed by the company. (The Guardian)
Companies struggling to find workers as the US economy reopens from the worst effects of the pandemic have blamed higher unemployment benefits, limited immigration and childcare challenges. Now, some are pointing to another factor: Amazon - the ecommerce leader recruited aggressively last year, hiring 500,000 people worldwide and in the US it paid at least $15 an hour before benefits, a rate it introduced in 2018 that is double the federal minimum wage. (The Financial Times £)
The glazed doughnut maker Krispy Kreme could be worth up to $4bn when it lists on the Nasdaq stock exchange later this year, according to a regulatory filing. (Sky News)
Americans cannot get enough chicken. Demand for the meat — seen as a healthier alternative to beef — has soared over the past year. Consumers spent $110bn on poultry products in 2020, a 15% rise on the previous year. Sanderson Farms, the third-largest US poultry producer behind Tyson Foods and Pilgrim's Pride, has picked a good time to hunt for a buyer. (The Financial Times £)