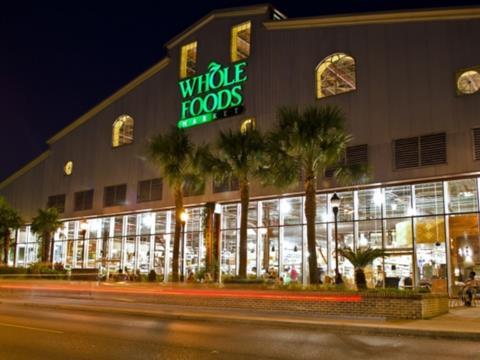 The Financial Times focuses on the green light given by Whole Foods shareholders for the $13.7bn takeover by Amazon, taking the deal one-step closer to completion. The deal is now awaiting regulatory approval. The US Federal Trade Commission said a few hours later it would not pursue further investigation of Amazon's takeover of Whole Foods, eliminating a possible regulatory roadblock to the closely watched deal (The Financial Times). The regulator checked to see if the deal could seriously hamper competition in the market but has decided not to investigate further, its acting competition chief Bruce Hoffman said on Wednesday (The Telegraph).
Tesco opened its £85m compensation scheme for shareholders who lost money after being misled by the company's overstatement of its profits three years ago (Sky News). Lombard in The Financial Times makes fun of the compensation scheme. The column says "Tesco: a lot of hassle for a little help?" and adds shareholders will find it easier to get a refund on a squishy banana.
The food and drink industry has issued a warning of significant disruption and economic damage if the government fails to stem the flow of EU nationals leaving the UK (The Guardian).
The Telegraph picks up news that Aim-listed Finsbury Food revealed plans to close its loss-making London-based bakery business Grain D'Or, putting around 250 jobs at risk. Grain D'Or, which makes own-label pastries and muffins for supermarkets, has been loss-making for years, The Times notes.
Walmart is to offer voice shopping for hundreds of thousands of products through Google's artificially intelligent personal assistant as it seeks to make up ground on Amazon (The Times).
The pound hit its lowest level against the euro since 2009 yesterday, heading close to €1.08 (Sky News). The boost for the euro followed strong economic data showing manufacturing export orders growing at their fastest pace for six and a half years, while the UK still faces Brexit uncertainty.