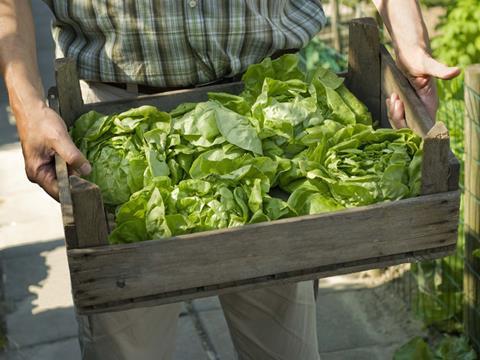 A "disturbing" decline in Britain's food production receives considerable attention this morning on a quiet day for the grocery sector. The UK will need to import more than half of its food within a generation, farmers have warned (The Guardian).
The National Farmers' Union (NFU) said a rising population would affect the country's self-sufficiency if the government continued to ignore British food production. It would leave households at the mercy of prices and quality elsewhere in the world and facing potential shortages, the NFU will add at its annual conference today. A chief cause of the "alarming" decline has been farmers converting land into renewable energy sites and tourist attractions in attempts to stay afloat (The Telegraph).
The UK's self-sufficiency in homegrown food has dropped from 80% in 1980 to 62% and is heading further downwards to 53% in 2040 on current trends, according to the NFU (The Financial Times £).
More contradictory health advice from scientists this morning as parents are told to feed babies as young as four months old peanut butter or peanut snacks in a bid to reverse allergies. A study by King's College London showed that the number of children developing a peanut allergy could be "drastically reduced" if peanuts were introduced as soon as children begin to eat solid foods. For years, parent were told that peanuts should be avoided in the early years of a child's life (The Guardian).
The Financial Times (£) picks up on yesterday's British American Tobacco announcement that it is weighing up a £2.3bn offer to buy the remaining 25% in São Paulo-listed Souza Cruz. The paper called the move a "rare piece" of dealmaking in a tobacco industry where opportunities for consolidation are limited.
The Daily Mail puts an expected 12% first-half sales hike at Associated British Foods down to low inflation and falling energy costs as consumers with more money flock to cheap-and-cheerful Primark and stock up on high-end Twinings tea. However, low sugar prices in Europe are still acting as a drag on ABF's profits.