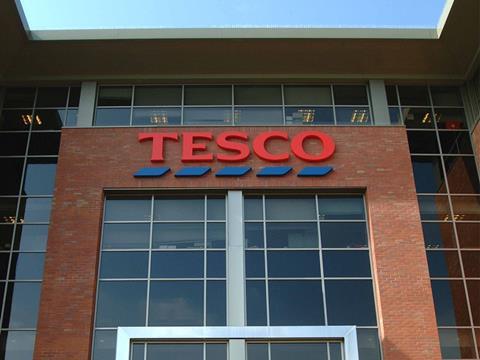 Tesco is hiring staff for a new chain of discount stores called Jack's as it seeks to face down budget rivals Aldi and Lidl (The Daily Mail). Speculation intensified at the weekend after online adverts appeared containing the text: "The new retail format will be operated separately from the core Tesco business and as such benefits offered will be different from those offered at Tesco." (Sky News). A whole range of jobs are on offer at new-format stores in Wandsworth, London, Chatteris, Cambridgeshire and Immingham, Lincolnshire (The BBC). The UK's biggest retailer has drawn up plans to open up to 30 stores in the autumn, planning to refit some existing stores to introduce the new format or reopen mothballed sites that Tesco still controls, according to a person with knowledge of the plans (The Financial Times £)
Matthew Lynn in The Telegraph (£) writes that the move is indicative of a wider trend of some of the UK's biggest companies muscling into the discount market.
The collapse of Palmer & Harvey, the wholesale and tobacco supplier, led to one of the most challenging six months in its history, McColl's Retail warned yesterday (The Times £). It was 'one of the most challenging six months the business has ever faced,' the boss of convenience store group McColls admitted today as he revealed that profits had nearly halved (The Daily Mail).
Shares in convenience store chain McColl's fell 16 per cent on Monday to their lowest point in 18 months, after the group reported lower sales following the collapse of one if its suppliers last year (The Financial Times £). Shares in McColl's have crashed after an "unprecedented" level of disruption triggered by the collapse of Palmer & Harvey caused the convenience chain's profits to halve. (The Telegraph).
Orchards in one of Britain's biggest cider-making regions face being bulldozed because the drinks giant Heineken is pulling the plug on apple-growing contracts. (The Guardian)
The number of UK companies suffering "significant" financial distress has increased nearly 10pc compared with last year and London-based firms are feeling the biggest strain, new research shows. (The Telegraph)
Deliveroo should classify its British couriers as "workers" with rights to the minimum wage and holiday pay, according to an MP's inquiry into working conditions at the food delivery start-up. (The Financial Times £)
Marks & Spencer has penned a deal with Founders Factory – a firm that helps build and support start-ups – in a move that gives it exclusive access to cutting-edge technologies and entrepreneurial ways of thinking. (The Daily Mail)
One of Britain's biggest shopping centre owners Hammerson has sold two retail parks as it tries to speed up a disposal programme under pressure from disgruntled shareholders. (The Times £)
UK faces a vaping dilemma as ecigarettes puff up the glamour, writes The Financial Times (£), noting that the the latest device, Juul, may stub out its own aims by encouraging youth to take up the habit.
Shares of Papa John's International sank more than 7 per cent to a 2½-year low on Monday after the US pizza chain operator said it would adopt a "poison pill" that could guard against a potential move by founder John Schnatter to amass a larger stake in the company. (The Financial Times £)
Hasbro shares ripped higher by almost 12 per cent in early trade after the toymaker reported earnings that were not as dire as analysts predicted. (The Financial Times £)