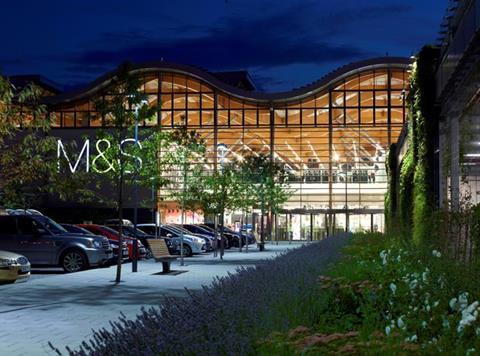 Marks & Spencer is parting ways with yet another director just days after its finance chief said he was leaving. Gordon Mowat, who is head of supply chain and logistics for the firm's troubled clothing and home arm, has been pushed out after two years in the role (The Telegraph).
A promise that it was getting back on track after a profit warning in July was enough to reassure investors in the maker of Irn-Bru yesterday (The Times £). Irn Bru maker AG Barr posted a "disappointing" first-half after the sugar tax and wet summer weather delivered a blow to sales and profits (The Telegraph).
The boss of Hotel Chocolat proudly described his stores as 'a doorway into instant escapist happiness' today, as sales accelerated for another year. (The Daily Mail)
The pound has risen in value against the dollar after the Supreme Court ruled Boris Johnson's suspension of Parliament was unlawful (The Evening Standard). Sterling gained on Tuesday after a British court ruled against the prime minister but market players saw no signs of a sustainable rebound in UK assets and said the events further deepened the uncertainty investors now attach to the currency (Reuters).
Vaping crackdown threatens to send $200bn tobacco merger up in smoke, writes The Telegraph. "A key pillar of that strategy – a $200bn merger with Altria – is buckling under the weight of Washington's latest crackdown on vaping, the public perception of which has been rocked by fierce lobbying, criminal investigations and an epidemic of nicotine-addicted teens." (The Telegraph)
Ab InBev's Asian IPO should do well despite a nervy Hong Kong market, writes The FT's Lex column. "The multiple has less froth than that proposed for the aborted July float. Growth prospects are also more attractive, after the sale of the relatively slow-growing Australian business." (The Financial Times £)
Far from its Christmas coming early, Card Factory's decision to stockpile Christmas cards in spring ahead of the original Brexit date in March has contributed to a fall in profits (The Times £). Card Factory admitted today that the cost of Brexit stockpiling weighed on its profits over spring and summer (The Daily Mail)
A survey of 600 recruitment firms has found that business confidence is falling as uncertainty around Brexit grinds on. (Sky News)
The Communist party government in one of Brazil's poorest states has joined forces with AmBev, the local subsidiary of international brewing company AB InBev, to launch Magnífica, a beer that is both affordable and sustainable. (The Financial Times £)
Cocoa farmers in west Africa at mercy of global markets, writes The FT. Bean producers struggle to make a profit despite chocolate makers' reliance on their crops. (The Financial Times £)