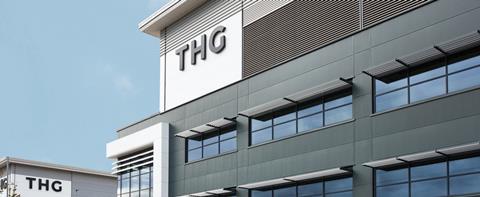 A sale of a business park owned by THG boss Matthew Moulding, which also houses the ecommerce group's headquarters, has fallen through (Financial Times £). The £200m sale of a business park next to Manchester airport, owned by Matt Moulding and tenanted by his THG ecommerce group, has fallen through (The Times £).
The Pensions Regulator is investigating dividends extracted from Wilko as part of an investigation into the discount chain's collapse as pressure builds on its family shareholders to plug a £56m hole in its pension fund (The Times £).
The head of a Commons committee has called on the Pensions Regulator to use its powers to ensure that thousands of members in the Wilko pension scheme are not left short-changed by a £56m deficit. (The Times £)
Wilko will shut its remaining stores on October 8 following the collapse of the High Street chain (Daily Mail). Wilko will close the last of its remaining high street stores next month (Sky News).
Wilko's administrators have defended the controversial role of Hilco, the vulture fund that swooped on the stricken discount retailer shortly before its collapse. (Daily Mail)
British retail sales rebounded in August boosted by spending on food and clothing, according to official data published on Friday (Financial Times £). Consumers increased their spending on food and clothes last month on the back of better weather and a drop in goods inflation (The Times £). Retail sales rebounded in August after wet weather hammered sales in July, official data has revealed (Telegraph). The return of summer weather last month helped retail sales recover despite a hit from weaker demand for fuel, according to official figures (Sky News).
Morrisons is pushing on with plans to sell its fuel forecourts despite the Government's shock move to delay a ban on new petrol and diesel car sales by five years. (Daily Mail)
Gas and electricity suppliers have been accused of profiteering and discrimination by businesses including Iceland and Burger King. (Telegraph)
How Tesco plans to mine your data for riches. Through its Clubcard loyalty scheme, used by 21 million British households, Tesco is harvesting details on our shopping habits on an unprecedented scale. Under Ken Murphy, Tesco is building the tools to harness this in a more sophisticated and lucrative way. Within the next few years, Tesco will be able to ping shoppers personalised coupons at the point that they will use them. (The Times £)
Waitrose has vowed to move out of badly organised and dated stores as it attempts to become more "accessible" and appeal to a wider audience. (Telegraph)
The man credited with transforming Compass into the world's largest catering group is to retire later this year, bringing to an end an association that has lasted for almost four decades. (The Times £)
Health conscious consumers are cereal killers – the breakfast staple's presence in US pantries has diminished, leaving the wheat to be sorted from the chaff. Ready-to-eat cereal is a culinary bedrock of American life. Giant boxes of Cheerios and Frosted Flakes have fuelled family breakfasts for almost a century. But cereal is starting to lose its snap, crackle and pop. (Financial Times £)
Waitrose turns to AI to create recipes for successful food products. The supermarket has used data from menus, online cuisine and social media posts to shape its Japanese range. (The Guardian)
Prime minister Rishi Sunak is considering imposing a complete ban on smoking for the next generation in what would amount to some of the strictest measures to tackle the health problem anywhere in the world. (Financial Times £)
Superdrug will stop selling disposable vapes in all its UK and Ireland stores after concerns about the environmental damage from millions of single-use e-cigarettes. (The Guardian)
The UK high street heist: how retailers are battling a crime wave. Groups from Primark to John Lewis warn surge in shoplifting and abuse of staff is hitting profitability. (Financial Times £)
Unilever is to make payments to 77 tea pickers who worked on one of its plantations in Kenya that was targeted during post-election violence in 2007. (The Guardian)