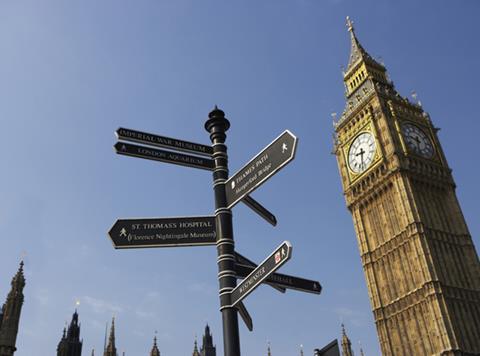 The papers respond this morning to chancellor Rishi Sunak's spending review.
Sunak has warned that Britain faces a gruelling haul out of the Covid-19 crisis against a backdrop of soaring borrowing, rising unemployment and uncertainty over Brexit (The Financial Times £). Rishi Sunak said that Britain's economic emergency had only just begun as the long-term damage that the pandemic has inflicted on growth, jobs and the public finances was laid bare (The Times £). Rishi Sunak has warned Britain that its Covid-19 economic emergency has only just begun after responding to news of the deepest slump in more than 300 years by pledging a fresh £55bn to tackle the pandemic (The Guardian). Official forecasts now predict the biggest economic decline in 300 years (The BBC). Sunak told MPs the Office for Budget Responsibility (OBR) expects unemployment to rise to a peak of 2.6 million people next summer - a level of 7.5% (Sky News).
Workers on the national living wage will get a pay rise of up to £345 next year, the Chancellor has announced (The Telegraph). Hospitality chiefs have warned that many of the sector's workers are unlikely to benefit from an increase in the living wage as tough Covid restrictions risk thousand of job losses. (The Telegraph)
Restaurants, pubs and other dining out businesses in the UK claimed £849m through the government's Eat Out to Help Out discount scheme, official figures published on Wednesday show (The Financial Times £). Businesses have claimed £849m through the Eat Out to Help Out scheme, providing discounts for more than 160 million meals, new figures show (Sky News).
The taxpayer could be saddled with a £40billion bill as thousands of loans handed out under emergency government schemes turn sour. (The Daily Mail)
The Chancellor is under renewed pressure to reinstate duty-free shopping after the Office for Budget Responsibility revealed how little it would save. (The Daily Mail)
Japan's Kirin has found a new Australian buyer for its Lion Dairy business after an earlier A$600m sale to a Chinese group was scuttled by rising diplomatic and trade tensions between Beijing and Canberra. (The Financial Times £)
A craft beer club with nearly 200,000 active subscribers is to capitalise on a surge in demand from curfew-hit Brits by tapping investors for millions of pounds of new investment. (Sky News)
Government secrecy over its new border operating system is hindering the country's Brexit preparations, according to haulage industry bosses who labelled the process a "complete shambles". (Sky News)
Britain's major pub groups and brewers have pleaded with Prime Minister Boris Johnson to save an industry facing the "darkest of moments". (The BBC)
The Times advises investors to hold Greggs shares, writing: "Greggs will get through this. The retailer has shown its ability to defy the bleakness of the economic backdrop. Its high street shops seem capable of bouncing back quickly, although city centre locations and travel hubs such as bus and train stations look likely to struggle while much of the nation's workforce continues to work from home." (The Times £)
Early Christmas shoppers have been warned that presents bought on Black Friday may not be returned if given as gifts and not opened until the big day. (The Telegraph)