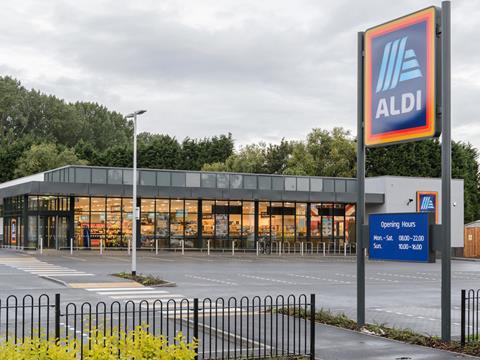 The boss of discount supermarket Aldi said shoppers continued to be "under real pressure" despite a recent fall in food inflation as he vowed to cut prices further in the run-up to Christmas (Financial Times £).
The boss of Aldi's UK and Ireland business believes that the cost of living crunch has changed the way people shop for good as its sales rose to record levels (The Times £).
Aldi has reported record sales in the UK last year, which the chain attributed to shoppers hunting for discounted groceries as food costs soared during the cost of living crisis (The Guardian).
Aldi is no longer a second-stop shop for households, its UK chief has said, as he hailed the discount retailer's sales jumping to a record high of almost £2bn last year (Telegraph £).
Aldi UK has ramped-up its investment plans with £1.4bn of spending earmarked for the next two years after sales soared to record levels amid the cost-of-living crisis (Mail).
Morrisons is pushing on with plans to sell its fuel forecourts despite the government's shock move to delay a ban on new petrol and diesel car sales by five years (Mail).
Two of the most venerable names in the drinks industry, Berry Bros & Rudd and Symington Family Estates, have joined forces to buy Hambledon Vineyard in a £22.3m deal (The Times £).
Galaxy has cut the size of its chocolate bars in the latest example of so-called 'shrinkflation' across UK supermarkets (Telegraph £).
The market report in The Times (£) focuses on London's two big tobacco stocks following a sell-off as investors worried about the threat of a ban on smoking for the next generation.
UK retail sales have fallen for the fifth month in a row as clothing demand fell sharply, but the downturn in spending is expected to ease further in the coming months, according to a survey by the Confederation of British Industry (The Times £).
The Lex column in Financial Times (£) looks at the fast-food fight looming over franchisee fees at McDonald's. "Company needs to tread carefully over plan to raise royalty charges for new franchises in US and Canada," the paper writes.