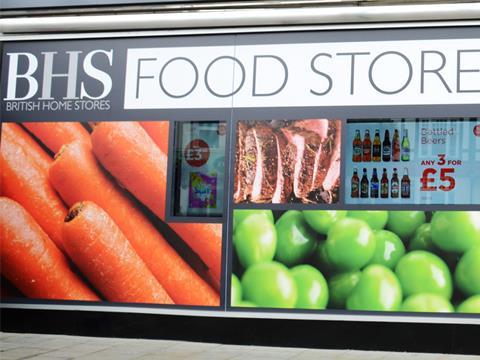 The fallout from the administration at BHS continues, with The Guardian reporting that 1,000 suppliers face being left unpaid by total of £52m if a buyer is not found. The Telegraph writes that Philip Day, the entrepreneur behind the Edinburgh Woollen Mill and Peacocks chains, is understood to be weighing a bid for a chunk of the retailer's stores, and could even keep the BHS name alive.
Former owner Sir Philip Green has come under more pressure and has been called to answer questions before MPs (The Independent). Alistair Osborne writes in The Times that Green will make Fred Goodwin look like a reasonable bloke soon. "True, shredded Fred brought down a bank, costing the taxpayer £45 billion, but at least he didn't take £400 million out of BHS 12 years before it collapsed — or have a yacht and a wife in Monaco." The Financial Times looks at Green's responsibilities in the BHS debacle and writes it leaves a host of uncomfortable questions for the successful retail entrepreneur.
The Times also takes a look at the person whose job it is to survey the wreckage of the £571m pension hole: chief executive of the Pensions Regulator Lesley Titcomb.
Dominic Chappell and his team at Retail Acquisitions, the little-known consortium that owns BHS, were banished from the department store's London head office on Monday by the newly appointed administrators. The FT reports that the owners are now firing back at Green. Chappell lashed out at Green, telling the paper that BHS's former owner had contributed to the high street retailer's demise.
The Times reports that a key board member of Retail Acquisition raised concerns about the conduct of Dominic Chappell and corporate governance at the collapsed retailer at least six months ago. The Guardian adds that Chappell moved £1.5m from the retailer into an obscure corporate vehicle last week as its financial problems worsened.