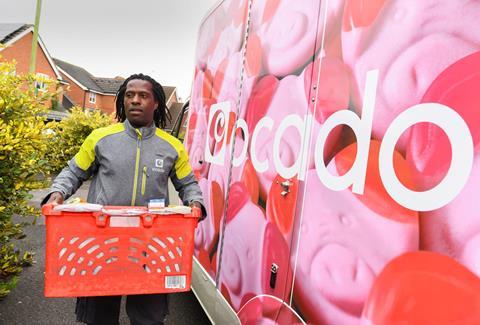 A co-founder of Ocado has made a "significant payment" to settle a legal dispute with the FTSE 100 online grocer in a case that involved claims of corporate espionage, raided hotel rooms, stolen documents and "burner" phones (The Times £). One of Ocado's co-founders has admitted he obtained and used confidential information about the online grocer to help set up a rival business as part of the resolution to a major legal battle (The Telegraph). One of the co-founders of Ocado has agreed to pay a settlement to the grocery delivery company after he admitted taking confidential documents when trying to set up a rival (The Guardian). Ocado has settled a lawsuit with two former employees whom it had accused of stealing confidential information to set up a rival venture (The Financial Times £). Ocado has drawn a line under a long running legal dispute with one of the company's founders (The Daily Mail).
Morrisons suitor Clayton, Dubilier & Rice is expected to 'clarify' its intentions for the supermarket as soon as in the next ten days – a move widely expected in the City to be confirmation of a formal £5.5bn approach. (The Daily Mail)
The proposed buyout of Morrisons by US private equity firm Clayton, Dubilier & Rice, which comes hot on the heels of the Asda regulatory ruling, would mean that a significant number of the UK's big supermarket chains – collectively employing large numbers of people – operate behind a curtain, where only small shafts of light reveal their inner workings (The Guardian). A takeover of Morrisons could see the supermarket giant shift offshore for tax reasons, experts fear (The Daily Mail).
Predators scent blood at grocers, writes The Times. Unloved by the stock market, supermarkets are now being hunted by private equity. "The approaches from private equity and activist investors pose a question: if there is value to be made from Britain's supermarkets, why are they so unloved by blue-chip investors?" (The Times £)
Sainsbury's is the next supermarket takeover target, writes The Telegraph. Boss Simon Roberts must execute his bold strategy for the grocer with 'Czech sphinx' Daniel Kretinsky breathing down his neck. (The Telegraph)
The country is facing a summer of food shortages likened to a series of "rolling power cuts" because of a loss of 100,000 lorry drivers due to Covid and Brexit, industry chiefs have warned (The Guardian). Britain could face gaps on supermarket shelves this summer and an "unimaginable" collapse of supply chains after the pandemic and Brexit led to a shortage of more than 100,000 truck drivers, industry leaders have warned (Reuters).
School meals could be disrupted for the remainder of this term by delays and shortages of food supplies across the country as a result of a dearth of lorry drivers in the UK. (The Guardian)
Primark-owner Associated British Foods will reveal this week whether sales have bounced back at the fast fashion retailer. (The Daily Mail)
Russ Mould at AJ Bell pointed out that the shares are up by a sixth over the past 12 months, better than the FTSE 100, but still down by a third from the all-time high of £35 in late 2015. But, he said: "It is intriguing to note that AB Foods' shares have made no progress at all in 2021." (The Times £)
BrewDog's "equity punks" are in revolt. Some of the small investors the Scottish brewer calls "punks" — who have invested more than £80m and been reliable drinkers of its lagers and ales — are now concerned that attractive financial terms offered to private equity groups mean they will end up losing money even if BrewDog's value increases. (The Financial Times £)
A new traffic light system on food and drinks packaging is being launched to allow consumers to make more environmentally friendly choices. (The Guardian)
Tinned tomatoes are a taken-for-granted store cupboard staple, relied upon by Britons to whip up home cooked favourites such as spaghetti bolognese. But the price could soon make you take notice, amid warnings of higher shopping bills, set against a backdrop of soaring global food prices. (The Guardian)
Retail sales have jumped this month as shoppers have taken advantage of looser restrictions and good weather to visit the high street, a survey suggests. (The Times £)
The Telegraph writes of "the battle to save Britain's meat processing industry". Staff shortages at meat processing plants are leaving farms in the lurch. (The Telegraph)
Charlie Bigham aims for bigger slice of ready meal market. Former management consultant found a niche selling UK consumers dinners they already know they like. (The Financial Times £)
Covid brought its fair share of challenges as BOL's sales line dropped by 50%, with trade in city centre supermarkets plunging and restaurant partners cancelling orders. But the team used the time to rethink its products and has launched 14 new lines, including shakes and noodles. (The Times £)
JBS, which earlier this month suffered a cyber attack on its North American and Australian systems, has long been accused of links to ecological damage. But it is now embarking on a sweeping sustainability drive as Brazil faces threats of divestment and product boycotts over the Amazon rainforest. (The Financial Times £)