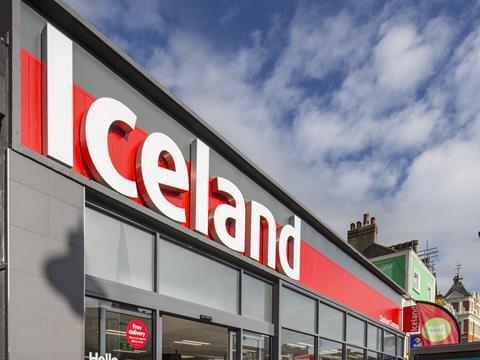 Iceland Foods and New Look are set to face a change in ownership as South African conglomerate Brait revealed plans to sell its stakes in both retailers within five years. Brait currently owns 63% of Iceland and 19% on New Look's capital. One London-based banker said it was unlikely that either business would return to the stock market in their current form. (The Financial Times £).
Campaigners have argued that plastic "bags for life" should be banned or raised in price as new figures from the Environmental Investigation Agency and Greenpeace showed a surge in the number of bags acquired is affecting supermarkets' plastic packaging footprint. In 2018, supermarkets put an 17k extra tonnes of plastic packaging onto the market, for a total of 903k tonnes, with the increase partly driven by a 26% rise in plastic bags sales to 1.5bn, or 54 per household (The Guardian).
The rise in sales of "bags for life" has prompted a call for their standard price to be hiked to 70p from the current one of 10p. In Ireland, where the price of plastic bags stands at 70 cents, the total number of purchases dropped 70% with environmental groups urging the UK to take example (Sky News).
The research also showed that seven out of 10 supermarkets increased their plastic use, despite pledges to reduce it, with only Waitorse,Sainsbury's and Tesco cutting it by one tonne, half a tonne and two tonnes respectively (The Times).
Due to higher prices and market share gains in the combustible cigarette market, British American Tobacco said it expects overall adjusted revenue growth towards the higher end of guidance at 5% (The Financial times £).
A backlash against in the US however, dented BAT's "new category" arm revenue growth with sales expected to grow at the lower end of its previously announced range of 30% to 50% in financial 2019 (The Guardian). The company however, played down the impact of the crackdown as it said it was "well placed" to succeed (The Times £).
In an opinion piece, the FT described British American Tobacco's good performance from combustibles as "remarkable" given the ongoing cigarette and tobacco sales decline (The Financial Times £).
UK supermarkets have been accused of not being transparent about the potentially harmful pesticides used in their global supply chain, a report from Pesticide Action Network UK shows. The agency ranked supermarkets against eight criteria with Marks & Spencer, Waitrose and Sainsbuty's coming in first, second and third respectively. Co-op, Tesco, Morrisons and Aldi scored a "could do better" rank while Asda and Iceland were "lagging behind". Lidl failed to respond (The Guardian).
Britvic profits dropped almost a third to £80.9m with the company blaming losses associated to the proposed sale of three juice manufacturing sites in France for the dire performance. Sales meanwhile rose 2.8% to £1.5bn (The Telegraph). The introduction of a new law in France to protect farmers and smaller distributors by minimum limits on retailer margins and a maximum on supplier volumes sold on promotion also affected Britvic's performance (The Times £).
Associated British Foods is facing investor backlash over a new bonus scheme at its fashion which could see CEO George Weston pocket up to £7m (The Telegraph).
Pub owner Marston's swung to an annual loss after £43m of on poorly performing pubs hit the bottom line. Revenues rose 2.9% to £1.17bn (The Telegraph).
The hopes of struggling high street retailers for a "Black Friday bonanza" are unlikely to materialise with footfall expected to fall 4.5% as customers turn to online shopping (The Guardian).
Nando's billionaire owner has refinanced £128m of debt supporting the chain among the struggles of the casual dining sector. The chicken chain has fared better that its rivals, with sales rising 8% in the year to February £1bn for the first time (The Telegraph).