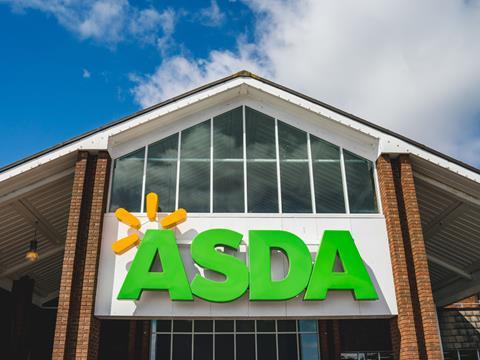 Asda said on Friday it is considering slashing up to 2,500 jobs as the UK's third-largest supermarket chain faces mounting competitive pressure (Financial Times £). The redundancies — which would affect areas of work such as petrol, bakery, back-office, so-called hosting and budget clothing brand George — would come into effect next year, the company said. A source familiar with the plan said: "Consultations with staff on the proposed changes are due to start in early 2019" (Telegraph). GMB, the trade union for Asda workers, said the timing of the announcement was "doubly appalling" in the months leading up to Christmas. "Asda is performing well and is highly profitable because of the hard work of our members," Gary Carter, the union's national officer, said (The Times £).
A veteran restaurateur has declared an intention to make a takeover bid for Patisserie Valerie, the troubled cafe chain whose shares have been suspended since a £40m hole was found in its accounts. David Scott, who used to run Druckers Vienna Patisserie, a Birmingham-based group of cafes sold to Patisserie Valerie in 2007, said he had backing from a family-run private equity firm (The Sunday Times £).
Patisserie Valerie will face demands for "wholesale" boardroom changes and questions over "collusion" between executives at a crunch shareholder meeting on Friday (Telegraph). Shareholders are due to vote on a fundraising package needed to rescue the business, after a £40m black hole was uncovered in its accounts. A conditional placing of 20 million shares requires the approval of 75pc of investors (Daily Mail).
The chairman of Sainsbury's has sought to reassure suppliers ahead of the supermarket's £14 billion tie-up with Asda. David Tyler said the combined business would seek to lower prices by 10 per cent for customers after the deal, which will give it more purchasing power, but bosses did not want to hurt small firms. In a letter to the Financial Times £, Tyler said: "We plan simply to try to match the volume benefits that the discounters and Tesco already have."
Pret A Manger has been hit with a bill of almost $1m (£780,000) to settle claims that it underpaid staff in its New York sandwich bars (The Sunday Times £). The fast-food chain had been accused in a class action lawsuit of violating US labour laws by failing to pay staff for all the hours they worked, according to court documents filed this month. It was alleged that Pret used an illegal practice called "time-shaving", when hours are rounded down so that employees are paid less. After mediation, Pret decided to settle the case for $875,000.
The husband-and-wife team behind the fast-growing Sushi Daily kiosks increased the company's profits by nearly 50% to £30m last year (The Sunday Times £). South Korea-born Kelly Choi and her French husband Jérôme Castaing saw sales rise by 23% to £269m. The London-based couple, who opened their first outlet only eight years ago in Lyons, also enjoyed a £17.8m dividend during the year. Most of Sushi Daily's 600 kiosks are in supermarkets, airports and railway stations.
An online start-up that sends customers fresh pasta and sauces through their letterbox has raised £1.7m to extend into bricks-and-mortar stores (The Sunday Times £). London-based Pasta Evangelists was started by former UBS banker and Genoa native Alessandro Savelli, who said he wanted to do for pasta what craft brewers had done for beer.
The world's big makers of consumer goods are starting to raise prices on everything from soap to soup as rising costs of raw materials spread through supply chains to supermarket shelves (Financial Times £). Companies including Procter & Gamble in the US and Unilever in Europe recently put shoppers on notice to expect higher charges at the checkout, and several other leading groups including L'Oréal, Reckitt Benckiser and Kellogg could add to this trend with their earnings reports next week.
Philip Hammond will use his Budget to deliver a package of relief measures for the UK's battered high streets, including cutting business rates by a third for half a million companies (Telegraph).
According to new research from the Austrian Environment Agency and the University of Vienna, who analysed the stool samples of people from eight countries around the world, including Britain, microplastics have now moved to the very top of the food chain (Telegraph).
Landlords have pushed up rents for US retailers to new post-crisis highs in spite of the competitive onslaught from Amazon, with asking figures in the hotspots such as Miami rising more than 10 per cent in the past year (Financial Times £).
Gin connoisseurs who turn their noses up at supermarkets' own-brand products are making a big mistake, according to a blind taste test by an expert panel (The Guardian). The industry experts, brought together by the consumer group Which?, put four supermarket own-brand offerings in its top five best buys, from 11 widely available gins priced below £20.
Dozens of concessions belonging to Sir Philip Green's Arcadia fashion ­empire are at risk after Debenhams unveiled plans to shutter almost one third of its stores, adding to growing turbulence around the embattled tycoon (Telegraph).