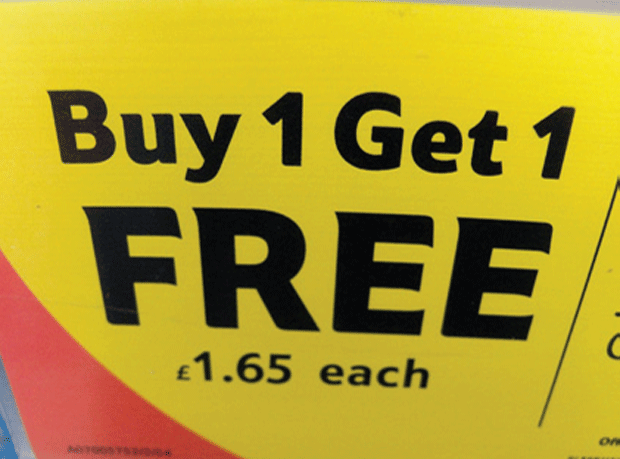 A study has come to the conclusion that hunting for deals is "ingrained" in the psyche of British shoppers. The data from IRI revealed that more than half of goods sold in supermarkets and major retailers in Britain are bought on promotion. The study – Price and Promotion in Western Europe – shows discounted goods and products on multi-buy offers make up 54.6% of all goods sold, compared with just 28.6% in Europe. It makes the UK the country with the highest level of promotions across Europe (The Guardian) (The Daily Mail).
The Daily Mail ramps up its narrative about pressure mounting on Marks & Spencer CEO Marc Bolland. The paper said the retailer was set for another disappointing update when it delivers its half-year figures tomorrow. "Chief executive Marc Bolland is under intense pressure after a raft of initiatives have yet to turn around the troubled women's clothing arm," it added.
Molson Coors is in advanced talks to buy SABMiller's majority stake in the American joint venture, people familiar with the talks told The Financial Times. The move is seen as critical to helping AB InBev secure its £68bn takeover of SAB.
The WHO report labelling sausages and bacon as carcinogenic has helped boost sales at a luxury sausage producer (The Telegraph). Heck Food sold 70 tonnes of sausage last week as customers traded cheaper products for premium varieties. "The press was mostly talking about bacon, which is cured using salts that they say can cause cancer," said Andrew Keeble, co-founder of Heck Food. "When it comes to sausages, the cured or smoked ones have these chemicals. Ours don't, so it was a huge week for us, our biggest ever."