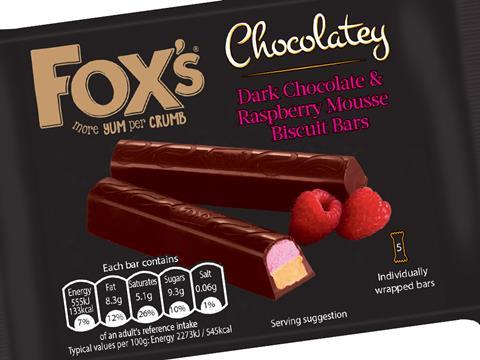 Buyout firm Towerbook is in "crunch talks" to merge Biscuit International (BI) and Boparan Holdings-owned Fox's to create a European sector giant (Sky News). It is said to be in talks to buy BI from Qualium Investissement.
Eminence Capital, which holds more than 4% of Just Eat, said it would vote against the food-ordering company's planned £9bn merger with Takeaway.com. Investors are holding out for a higher bid. (Financial Times £)
M&S will be stripped of its place in the FTSE 100 today says The Daily Mail, which notes the stock has been a member of the FTSE 100 since the index was created 35 years ago. It was one of only a handful of fallers in the FTSE 100 index yesterday after Goldman Sachs issued a "sell" note. The next quarterly reshuffle of FTSE constituents will be based on closing prices today.
The British Retail Consortium (BRC) has urged ministers to save the high street as sales stagnate. Like-for-like sales fell 0.5% last month. Total reported sales were flat, figures from KPMG with the British Retail Consortium (BRC) show (The Times £). Sales of everything but food declined (Bloomberg).
The Independent says the government has stopped listening to the food retail industry and seems intent on playing a cynical blame game with its "get ready" campaign. It explains why retailers reacted with fury to chancellor of the Duchy of Lancaster Michael Gove's denial of no-deal food shortages.
Government documents seen by Sky News shows vehicles could face a two-day delay at Dover in the event of a no-deal Brexit.
Barclaycard data, showed consumer spending rose 1.3% in August compared with the same month last year – down from a 4.5% annual expansion in August 2018. The increase represents a decline in real terms after taking inflation into account (Financial Times £). One in six families is stockpiling tinned food and dried goods, according to Barclaycard with young people much more worried than the old (The Daily Mail).
The purchasing managers' index in August compiled by HIS Markit/CIPS fell to 47.4 from 48 in July – the fastest rate of contraction for manufacturing in seven years. It fell to 47.4 from 48 in July – way below forecasts (The Times £). IHS Markit said "political uncertainty" and "global trade tensions" had stifled production (The Independent). Another article in the same newspaper asks whether a recession is next (The Independent). A Sky News analysis argues the manufacturing sector is probably already in recession.
Starbucks risks alienating customers with difficult-to-spell names when its staff get the spelling wrong (The Guardian). One barista really took the biscuit when Starbucks customer Nadia Khan, (25), ordered a cookies-and-cream frappuccino from the Feltham, west London branch, to find "Hippo" scrawled in permanent market across the side. The article's writer says Starbucks should rethink its names policy.
The Federation of Small Businesses has urged HMRC to reissue almost 90,000 letters to companies that trade with the EU about getting ready for Brexit because of concerns the advice has added to confusion about Economic Operator Registration and Identification, or Eori numbers (The Times £). Britain's small businesses remain largely unprepared for a no-deal Brexit (Sky News).
Lenders and credit card companies are starting to roll out Strong Customer Authentication (SCA) to reduce card fraud. John Lewis alerted customers to potential changes they might see when making payments on line or at its stores. SCA requires an extra form of verification such as a one-time password by text to a mobile phone, or entering a PIN (BBC).