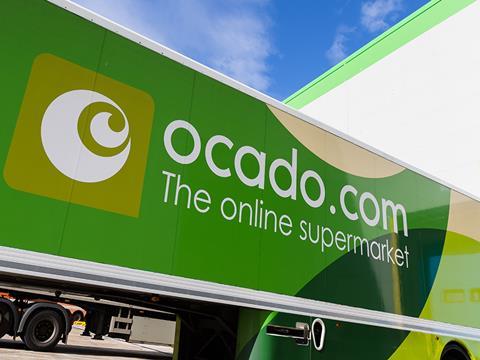 A surge in the value of online supermarket Ocado in recent weeks means it is poised to become one of Britain's top 100 stock market-listed companies following the quarterly reshuffle of the FTSE 100 index, writes The Guardian. The story adds that Marks and Spencer appears to have avoided the threat of expulsion "by the skin of its teeth" as closing share prices on Tuesday showed government outsourcing contractor G4S and healthcare firm Mediclinic were instead set to drop out of the FTSE 100.
Pret A Manger's new owners are expected to prioritise a trans-Atlantic expansion above increasing the sandwich chain's UK presence after buying it for £1.5bn, reports The Telegraph. It says Leisure industry experts predict that JAB Holdings, the owners of Douwe Egberts coffee and Krispy Kreme Doughnuts, will use its experience of the American market to amplify Pret's small presence in the US.
The Financial Times (£) writes that the sale ends a 10 year bull-run for the UK high street chain under private equity owner Bridgepoint, continuing growth at home while casual dining is in decline. Workers at Pret a Manger are in line for a £1,000 bonus after its private equity owner agreed the £1.5 billion sale of the chain (The Times (£)).
Deliveroo will now accept delivery orders to UK beaches, and the on-demand food service has unveiled a beach clean-up operation alongside the new policy (The Independent). The delivery app has launched its Beach More Amazing scheme, which will visit a UK beach every weekend in June to run clean-up initiatives – offering beach visitors Deliveroo credit for buckets of rubbish they collect and hand in.
Striking truckers in Brazil have disrupted supplies and exports from one of the world's agricultural powerhouses, triggering the premature slaughter of millions of chickens as feed failed to reach farmers, reports The Guardian. The strike over high fuel prices has paralyzed Brazil, the top global exporter of soybeans, sugar, coffee and chicken.
More than 8,000 Starbucks coffee shops in the US closed their doors for racial bias training on Tuesday, in what the company said "isn't a solution, it's a first step" as it sought to rebuild its damaged reputation (The Guardian).
Philip Morris International Inc and British American Tobacco Plc lobbied Pakistan's government to not implement bigger health warnings on cigarette packs, in what officials say was part of an industry-wide campaign that successfully persuaded Islamabad to water down a proposal designed to save lives (Reuters).
In a push to streamline its sprawling business, Walmart Inc. has added real estate to the responsibilities of one of its top US executives, reports Bloomberg News.