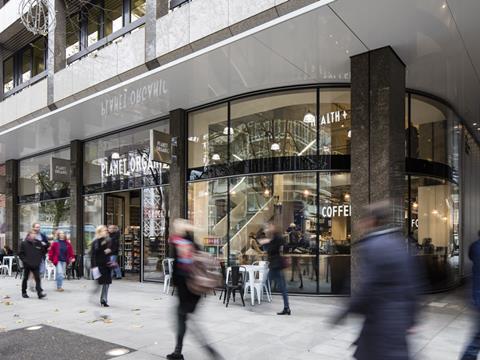 London-based grocery chain Planet Organic is preparing a sale amid a "healthy-eating" craze, according to The Telegraph this weekend. The chain has hired advisers at Spayne Lindsay to field buyer interest, which includes Japanese trade buyers and private equity firms. However, the paper writes that management could opt to sell just a stake in the company.
Britain's grocers are braced this week for the provisional decision from the competition watchdog on Tesco's £3.7bn takeover of wholesaler Booker (The Telegraph). The Competition and Markets authority is expected to unveil the findings of a five-month investigation of the merger.
The Sunday Times takes a look at how the listed supermarkets are defying US hedge funds that have taken larger short positions in anticipation of share prices tumbling. In an article headlined "Unexpected fightback in bagging area" the paper says "predatory American funds have been scenting trouble among Britain's embattled supermarkets but the sector is defying the odds".
Nestlé, Mars and Hershey have been accused by the Rainforest Action Network of breaking pledges to stop using "conflict palm oil" from deforested Indonesian jungles, The Guardian reports. This year's Halloween confectionery will contain palm oil grown on land that should lawfully be habitat to orangutans, rhinos and clouded leopards, despite commitment to clean up supply chains, the paper writes.
In wider retail, The Sunday Times reports that the Russian tycoon who owns Waterstones has hired advisers to explore a £250m sale of Britain's best-known bookshop chain.
Consumers appear loth to spend. The Observer asks in a business leader: "Is it a blip, or Brexit beginning to bite?" Usually dire retail predictions turn around by Christmas, but this year things feel different, with real incomes falling, prices up and borrowing high, the paper adds.
The government must move swiftly to seal a Brexit transition deal to avoid a collapse in business investment, according to a new report by an influential economic forecaster. The EY Item Club, which uses the Treasury's own forecasting model, expects investment to grow by 1.5% next year, down from 2.1% this year — but only if transitional arrangements are in place (The Sunday Times).