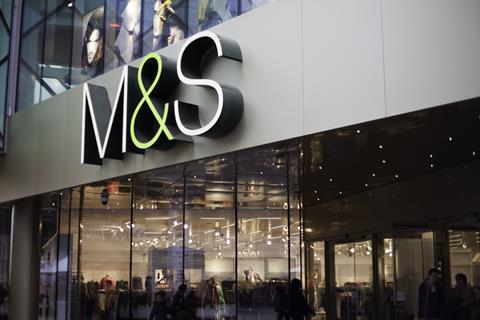 Marks and Spencer is making a return to the FTSE 100 four years after it dropped out, in the latest sign of the changing fortunes of the UK retailer (Financial Times £, Daily Mail, BBC). Marks & Spencer has secured a return to the FTSE 100 share index, four years after the bellwether retailer was relegated amid a battle for its very future (Sky News).
M&S shares have risen nearly 77% this year as Stuart Machin, the chief executive, spearheads a revival of the retailer, which is battling to avoid the fate of collapsed department stores such as Debenhams and House of Fraser. (Telegraph £)
Nils Pratley in The Guardian writes: "Even half a decade ago, there was a genuine threat that M&S could go the way of BHS, Comet and Debenhams – high street names that seemed too big, or too familiar, to fail. "This business is on a burning platform," said the chair, Archie Norman, in 2018, geeing up the troops but not exaggerating wildly. Demise now seems a very remote possibility." (The Guardian)
Next month, four years after it crashed out of London's top-flight share index, Marks & Spencer is set to return. To stay there, it needs to prove to investors that it can sustain better sales growth and deliver cost-saving targets. (The Times £)
Job losses at Wilko could be announced on Thursday after an offer to buy the entire business reportedly failed to "pass basic checks", according to a union representing workers (Sky News). A potential rescue bid for Wilko descended into farce yesterday when it emerged that a bidder for the failed stores chain had struggled to pass due diligence checks on his offer to rescue the business and its 12,000 workers (The Times £).
Job cuts at Wilko may resume on Thursday if the necessary paperwork from the current bidder was not received on time, the GMB union says. Private equity firm M2 Capital has made a £90m bid for the business, pledging to retain all jobs for two years. (BBC)
The billionaire Issa brothers are said to be on the verge of selling another chunk of Asda's property empire to an Australian finance house in a deal estimated at about £500m. (The Times £)
Pret a Manger has been fined £800,000 after an employee was trapped in one of its freezers for more than two hours, where she tried to use croissant boxes to stave off hypothermia (The Guardian). Pret A Manger has been fined £800,000 after one of its staff members became trapped inside a freezer kept at -18C (Sky News).
Rishi Sunak said it would not be appropriate to require all shops to accept cash, amid fears that the switch to electronic payments could leave some customers isolated. (Telegraph £)
The previously anonymous buyer of the world's largest bottle of whisky, which at 5ft 11in is taller than the average human, has been revealed as a Vietnamese businessman who already owns a spirits collection valued at more than £150m. (The Guardian)