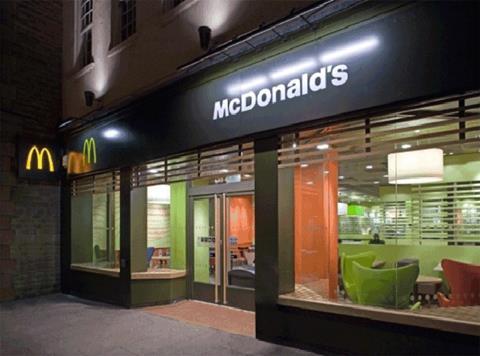 McDonald's kept up its pace of scorching sales growth in the final months of last year, luring frugal consumers through its doors with discounted burgers and dollar drinks, The Financial Times writes. "It's a market share fight," CEO Steve Easterbrook said on the company's fourth-quarter earnings call on Tuesday. The world's biggest burger chain said that global comparable sales rose by 5.5% in the quarter. McDonald's has taken a $700m hit from costs linked to Donald Trump's tax overhaul, The Telegraph reports. The company said the Tax Cuts and Jobs Act, which aims to reduce corporation tax from 35% to 21%, has cost the equivalent of 82 cents a share. The news took around 0.4% off McDonald's shares in early trading in the US to put them at $177.11.
PZ Cussons, the consumer products company that owns Imperial Leather and Carex, has complained of "tough trading conditions" in the UK as shoppers hunt out cut-price shampoos and shower gel rather than shelling out for top brands, The Telegraph writes.
The Financial Times' daily deals brief, 'Due Diligence', examines the $19bn acquisition by JAB of Dr Pepper Snapple. Barclays analyst Lauren Lieberman is quoted as saying she was still scratching her head a little bit over the deal rationale. The paper adds that the investor presentation accompanying the deal is "somewhat shockingly sophomoric".
Bread and flour should be fortified with folic acid in the UK to help prevent babies from being born with neural tube defects such as spina bifida, according to new research (The Guardian). A study by Queen Mary University of London and the School of Advanced Study at the University of London concludes that there is no need for an upper limit of folate intake.