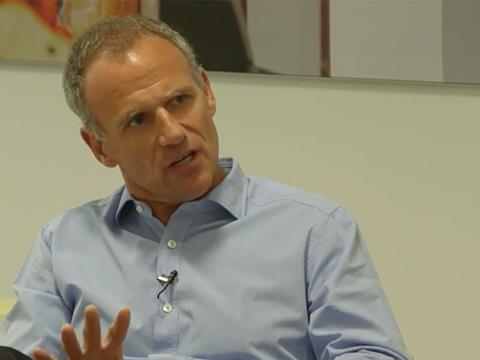 The Guardian has this morning covered The Grocer's exclusive interview with Tesco CEO Dave Lewis. The article focuses on Lewis' plans to radically simplify the supermarket's dealings with suppliers and cut the number of ways it charges them from 24 to three in the next couple of years. The newspaper also reports on the Tesco boss' disappointment with groceries code adjudicator Christine Tacon for launching an investigation into the supermarket based on information handed over voluntarily by the retailer.
M&A activity has registered its fastest start to a year since 2007, with the mega-merger of Heinz and Kraft the flagship deal of the first quarter. The Financial Times (£) said the value of mergers and acquisitions struck in the first three months of 2015 was up 21% compared with a year ago to $811bn. Healthcare groups led the way, but it was the formation of The Kraft Heinz Company last week, creating a group worth $100bn, which was the highlight of the first three months of the year.
On another quiet morning for grocery on the stock exchange, the planned closure of 60 B&Q stores by parent group Kingfisher makes the headlines. The closures over the next two years are an attempt by new CEO Véronique Laury to revive the British subsidiary (The Financial Times £) (The Times £).
Heineken has made a number of changes to its executive team in an effort to inject growth into its ailing sales. The executives leaving the Dutch brewer include chief strategy officer Chris Barrow. Heineken is reorganising its business to focus around four geographic regions after reporting its slowest revenue growth in seven years (The Financial Times £).
A new poll shows falling energy prices and inflation are leaving more money in consumers' pockets and making us more optimistic about economy than at any time in 13 years. It will make happy reading for the Tories as we enter the election campaign officially kicks off. Polling organisation GfK's consumer confidence study showed all five of its measures of consumer confidence had picked up in the past month on the back of falling inflation and a boost to spending power from plunging energy prices (The Guardian) (The Telegraph).
McDonald's is testing consumer appetite for its breakfast range outside of regular morning hours. The group is making a partial all-day breakfast menu available at some locations in the US (The Telegraph).